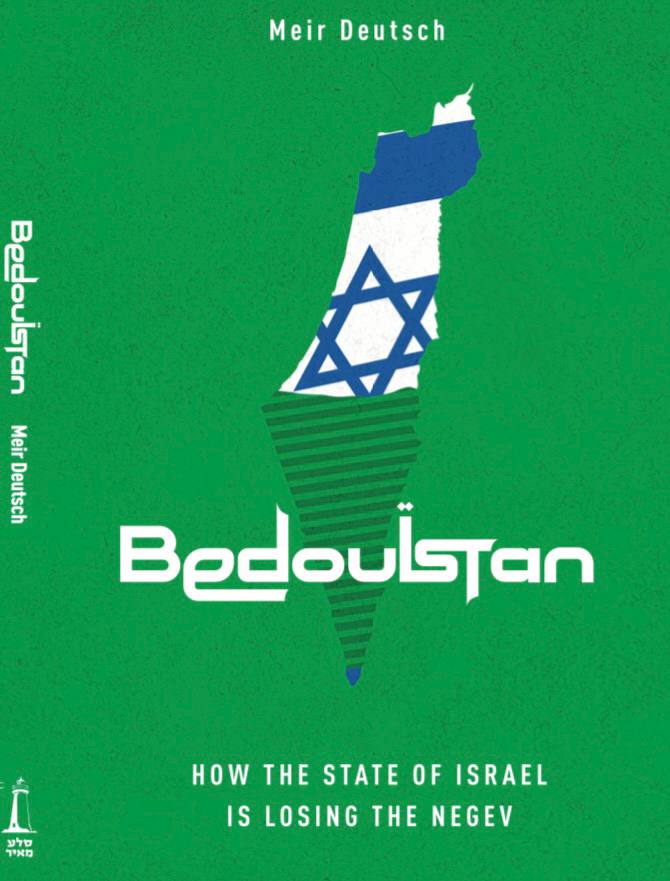 It's been a long, strange journey – but Bedouistan (meanwhile, only the book…) is finally a reality.
We are pleased and proud to announce that years of research, analysis, writing and editing, and an overwhelmingly successful crowdfunding campaign, have come together in the publication of the Hebrew-language version of "Bedouistan: How the State of Israel is Losing the Negev."
The new volume – the first of its kind – offers a factual, up-to-date, multifaceted look at the reality on the ground in the Negev.
"Bedouistan" is rapidly disappearing from the shelves of Israel's book stores (online orders for the Hebrew version can be placed here), and has become the go-to resource for policy-makers, journalists, and citizens of Israel who want to understand the Negev. But that's not enough. We want readers around the world – foreign parliamentarians and journalists, academics and interested citizens – to have equal access to this important material, so we're launching a new crowdfunding campaign to enable us to translate and publish Bedouistan in English.

Want to help? Join the campaign, and pre-order your copy today here.
Related Posts
General
ח' תשרי התשפ"ג
-
03 October 2022
The Days of Awe are upon us – a time for taking stock, personally and collectively – which makes all of us at Regavim particularly proud of being chosen as the Jewish Press "Man of the Year." For over 16 years, Regavim has been waging the battle to protect Israel's most basic resources and to […]
General
ד' תשרי התשפ"ג
-
29 September 2022
On Thursday afternoon (29 September), shots were fired at Regavim's Field Coordinator for Judea and Samaria. On a routine field patrol near Kiryat Arba, Regavim's Field Coordinator for Judea and Samaria and the Municipality's Land Protection Officer were targeted by gunfire. The incident ended without casualties. Regavim's Field Coordinator, Menash Shmueli, alerted security forces who […]