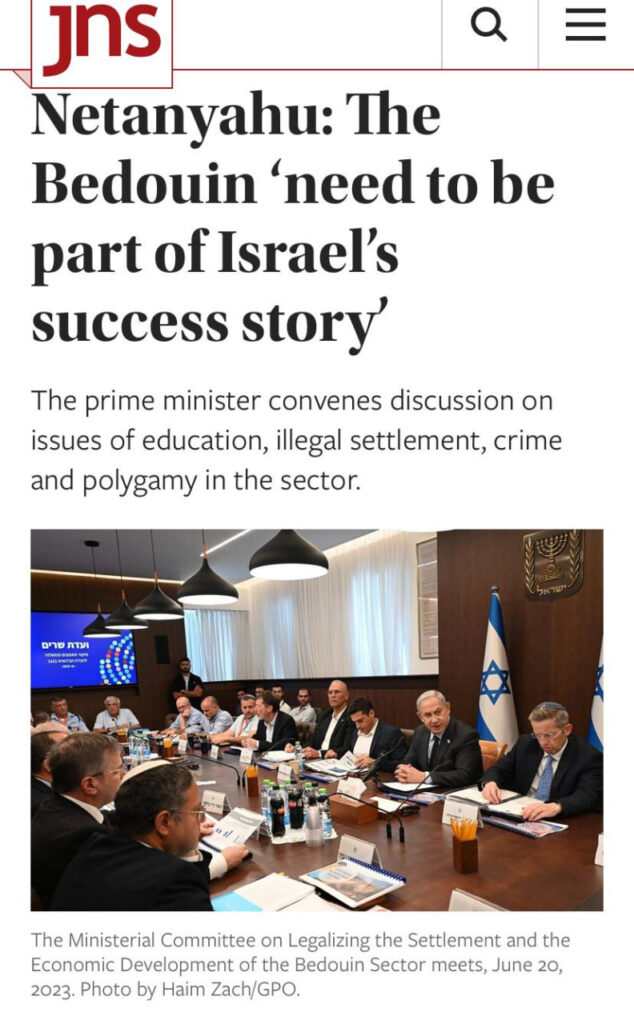 Big news for the State of Israel: The government has outlined a historic and strategic plan that will restore governance and personal safety to the Negev.
Last week, Prime Minister Netanyahu convened a meeting of the Ministerial Committee on Legalizing the Settlement, and the Economic Development, of the Bedouin Sector in the Negev to discuss the new plan. After a few adjustments, the plan, which will advance legalization of the settlement of the Bedouin population in the Negev for 2023-2025, will be voted on by the government in the next few weeks.
We congratulate Minister Amichai Chikli for his hard work to make this happen, and for insisting months ago, during the coalition negotiations, to take on the complicated task of legalizing Bedouin settlement in the Negev. We also thank Ministers Smotrich and Ben Gvir for their assistance.
There's a long way to go, but this is a significant step in the right direction.
*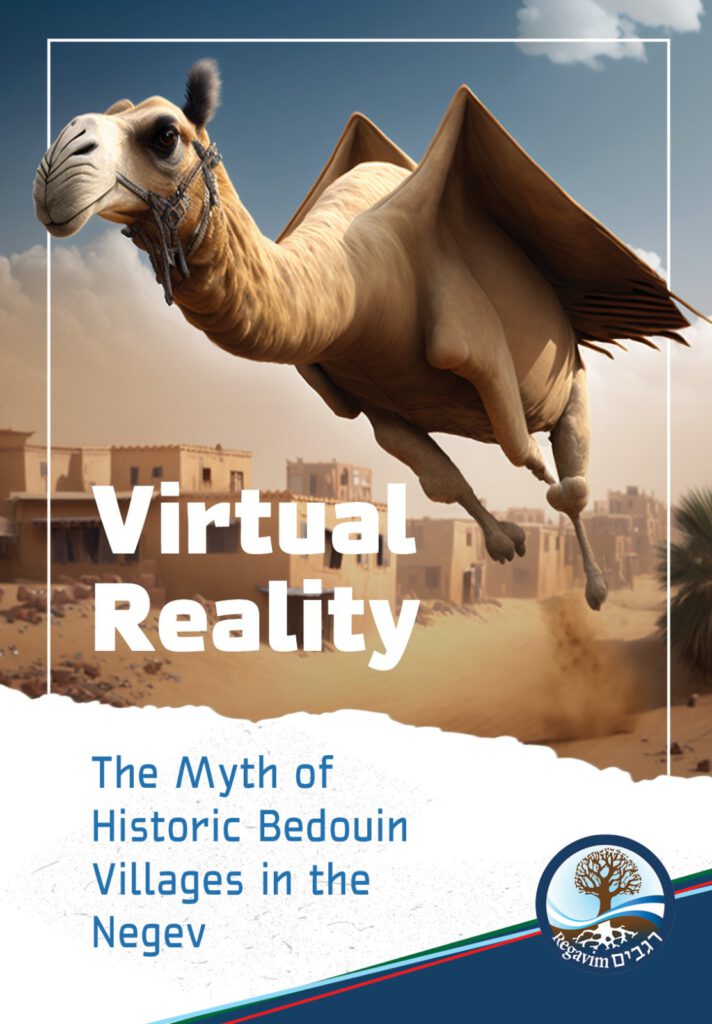 Meanwhile, recently, we launched the Hebrew-language version of our most recent report, "Virtual Reality: The Myth of Historic Bedouin Villages of the Negev."
The report examines the factuality – more precisely, reveals the 'fake' – behind the Bedouin narrative of historic villages of the Negev for which they demand the State of Israel's official recognition.
The report, based on analysis of aerial photographs of the Negev dating back to the 1940s, proves that in almost all of the locations currently claimed to be historic villages, not a single tent was erected before the establishment of the State of Israel; the locations were equally barren in the 1950s and 1960s. No tents, no houses – and certainly no villages.
The report has sent shockwaves through Israeli public discourse, and a barrage of attempts and rebuttal and denial from left-wing organizations.
The full English-language version is scheduled for publication later this summer; meanwhile, check out the Executive Summary here.