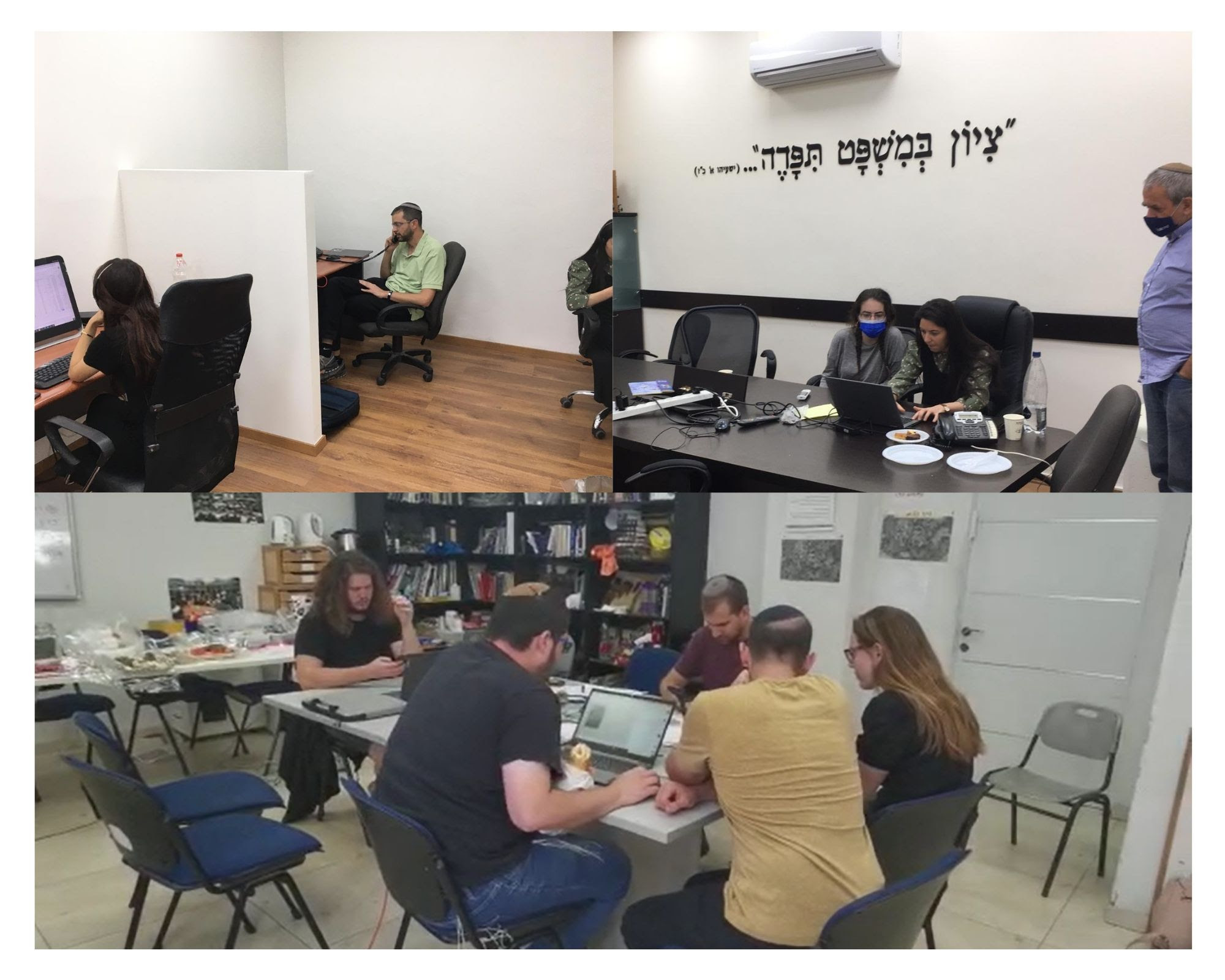 Friends,
For over a week, the Jewish state has been under attack: Alongside incessant rocket fire by the Hamas terror group in Gaza, a wave of domestic Arab terror has swept across Israel. Years of poor governance and a lack of enforcement have served as a breeding ground for Arab riots, antisemitic pogroms and a wave of terror against Jews in mixed cities – from north to south.
The extent and magnitude of these events caused Regavim to suspend our other activities, and to focus our efforts on helping the residents of Lod , where Jewish residents have been victims of violent attacks, synagogues, schools, homes and vehicles have been burned, and public and private property destroyed.
Together with residents of Lod and My Israel ('Yisrael Sheli'), Regavim quickly set up a 'situation room' that worked round the clock. Volunteers helped us respond to the urgent calls of residents of Lod, Ramle and other mixed cities, and to organize thousands of volunteers who called in and offered to help: medics, drivers, armed ex-officers, caregivers, & more.
Regavim purchased crucial equipment to support this important mission: cameras to document the situation, medical equipment, protective gear, computers for the situation room, and more.
Like everything we do at Regavim, none of this is possible without your support. We invite you to take part in covering the extensive costs, and to aid the ongoing Zionist struggle to insure a safe, secure Jewish future in our homeland.
To make an online, tax-deductible donation (US, UK, Canada, Israel) click here.
We pray and hope for quieter, more peaceful days.

Regavim: Protecting Israel's Resources, Preserving Israeli Sovereignty
Related Posts
Erosion of governance
ח' תמוז התשפ"ג
-
27 June 2023
Big news for the State of Israel: The government has outlined a historic and strategic plan that will restore governance and personal safety to the Negev. Last week, Prime Minister Netanyahu convened a meeting of the Ministerial Committee on Legalizing the Settlement, and the Economic Development, of the Bedouin Sector in the Negev to discuss […]
Erosion of governance
י"ב אייר התשפ"ג
-
03 May 2023
The Regavim Movement submitted a petition to the High Court this morning (Wednesday) demanding that the Police Commissioner and the Attorney General be required to stop the 'Day of Disruption' protest planned this week and investigate its leaders for sedition and incitement to commit crimes. After a number of urgent appeals to the Police Commissioner […]