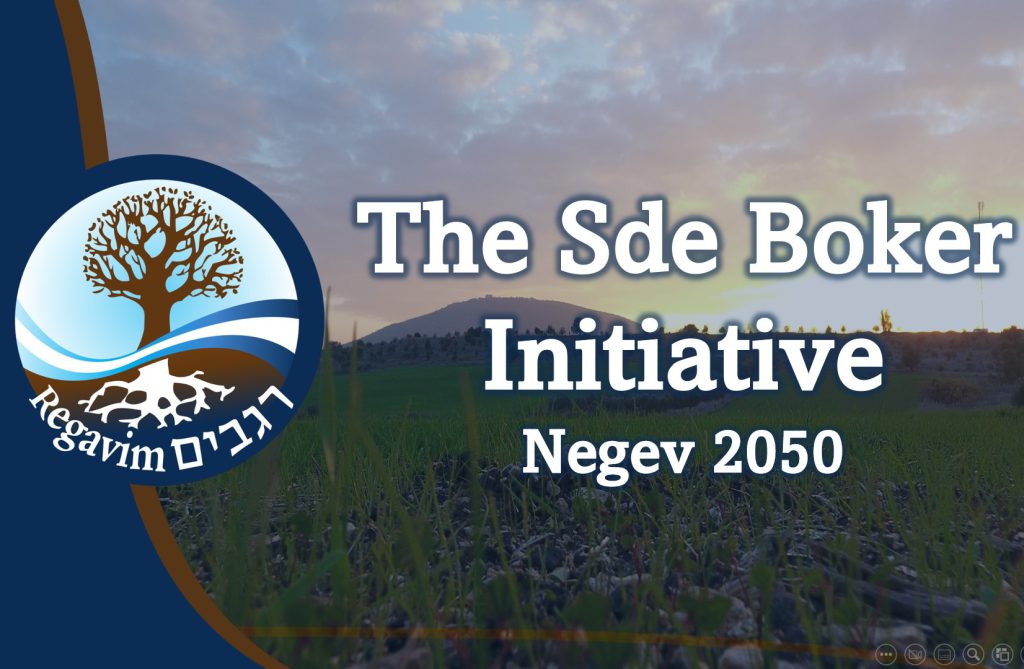 To mark the 49th anniversary of the passing of David Ben-Gurion, we launched our "Sde Boker Initiative." This comprehensive roadmap for the future of the Negev is the result of 16 years of fieldwork, analysis, legal research and activism that have enabled us to formulate a vision for the future, looking ahead to 2050 through the prisms of national planning and development imperatives, improved governance and resolution of land ownership claims.

Over the past year, we presented the Sde Boker initiative to each of the Zionist parties in the Knesset, and immediately after the establishment of the new government, we have begun to present it to the general public. Many members of the new government view the plan favorably, and we will continue to push for implementation of its core recommendations.
To view a summary presentation of the Sde Boker Inititiative, click here.
Related Posts
Land policy
י"ג אלול התשפ"ג
-
30 August 2023
Beer Sheva District Court instructs the government to remove the squatters of Al Zarnog: "The State cannot condone the violation of individual proprietary rights." A decisively-worded verdict was recently handed down by Judge Chani Slotki of the Be'er Sheva District Court, in a petition demanding that enforcement procedures be taken against hundreds of Bedouin squatters […]
Land policy
י"א אלול התשפ"ג
-
28 August 2023
Under a newly adopted law, the "reasonableness doctrine," created by former Chief Justice Aharon Barak as a means of vastly expanding the power of Israel's High Court to overrule policy choices made by officials, has been curtailed. In what may come as a surprise to critics of the move in Israel and abroad, the sky has not fallen, […]