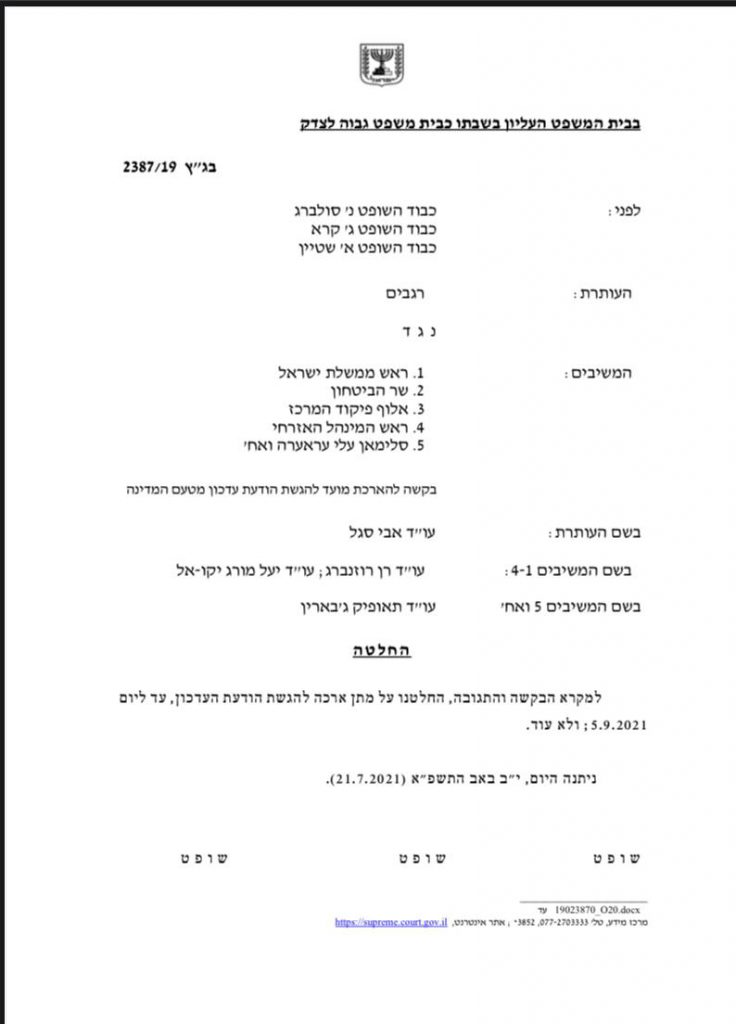 This afternoon (Wednesday) the High Court of Justice granted the government yet another extension, requiring a response to Regavim's petition by 5 September 2021 – but stressed that this would be the last time.
The most recent round in the Khan al Ahmar case – the sixth petition by the Regavim Movement demanding the evacuation of the illegal squatters' camp – follows more than a decade of legal ping-pong.
In 2018, the Israeli government gave a commitment to the High Court that Khan al Ahmar would be evacuated, but since that time the state has requested a number of extensions, citing a virtual laundry list of excuses.
Last week, the state's lawyer requested yet another delay, claiming that the formation of a new government requires a re-evaluation of government policy regarding the illegal encampment on the Route 1 highway. This time, it appears that the High Court is losing patience; today's decision granted a short extension but made it clear that this would be the last such delay.
"Like us, the High Court of Justice is fed up with the government's "theater of the absurd," said Meir Deutsch, Director General of Regavim. "The government's ineffectual – even helpless – posture in the face of the illegal construction at Khan al Ahmar is emblematic of its weak-kneed stance against the Palestinian Authority's strategic takeover of the open spaces of Judea and Samaria. We are gratified that even the High Court of Justice has grown weary of the government's failure to enforce the law, to maintain order in areas under its jurisdiction, and to protect Israel's national interests."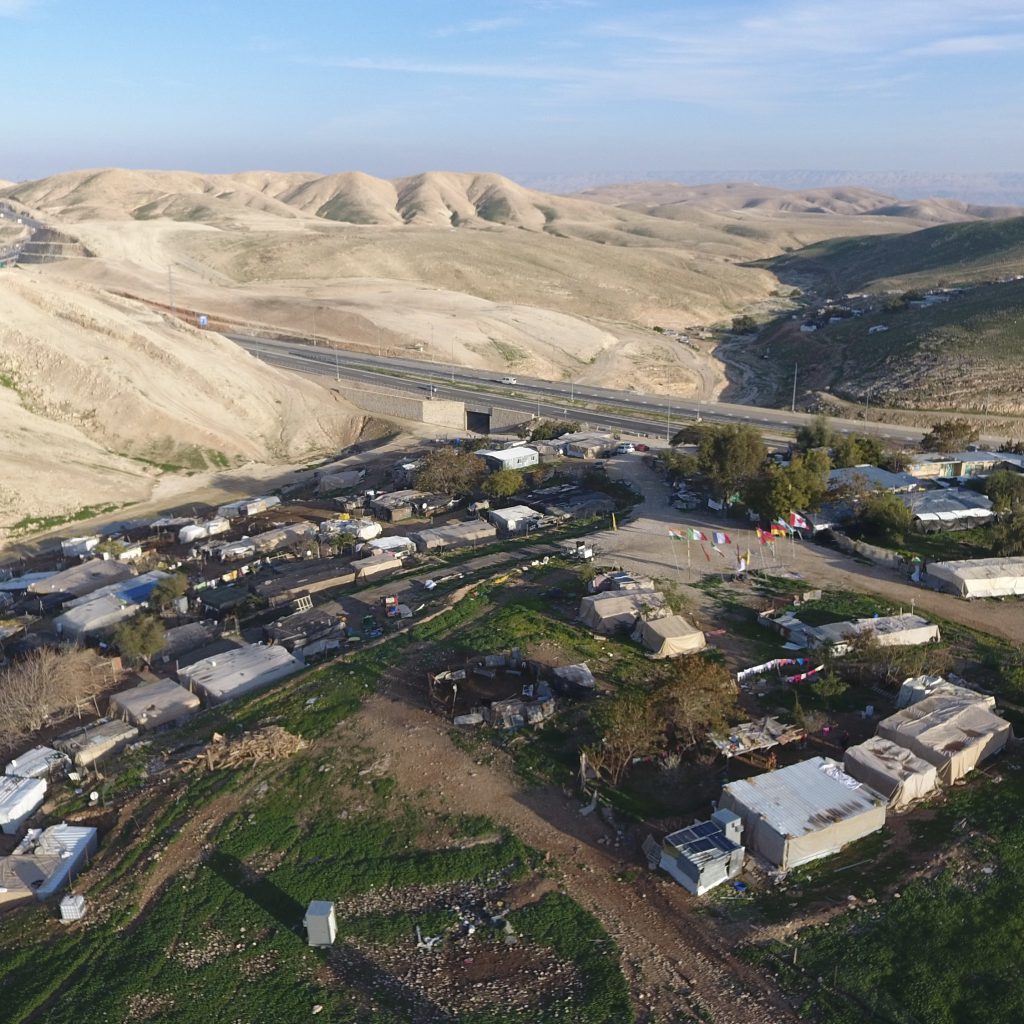 Related Posts
E1: Adumim Region
י"א שבט התשפ"ג
-
02 February 2023
For the ninth time: the State of Israel asks the High Court to allow another postponement of its response to Regavim's petition for the evacuation of the Palestinian Authority's flagship outpost, Khan al Ahmar. Regavim: "A right-wing government is tested by deeds, not by words." The extension granted to the state four months ago to […]
E1: Adumim Region
א' שבט התשפ"ג
-
23 January 2023
This morning (Monday), Likud MKs Danny Danon and Yoel (Yuli) Edelstein joined the Regvaim Movement and the Jerusalem Environs Forum – and faced by a pro-Palestinian demonstration. Regavim: "The question isn't whether or not, but how and when the outpost will be evacuated." The deadline for the state's response in the Khan al Ahmar case […]