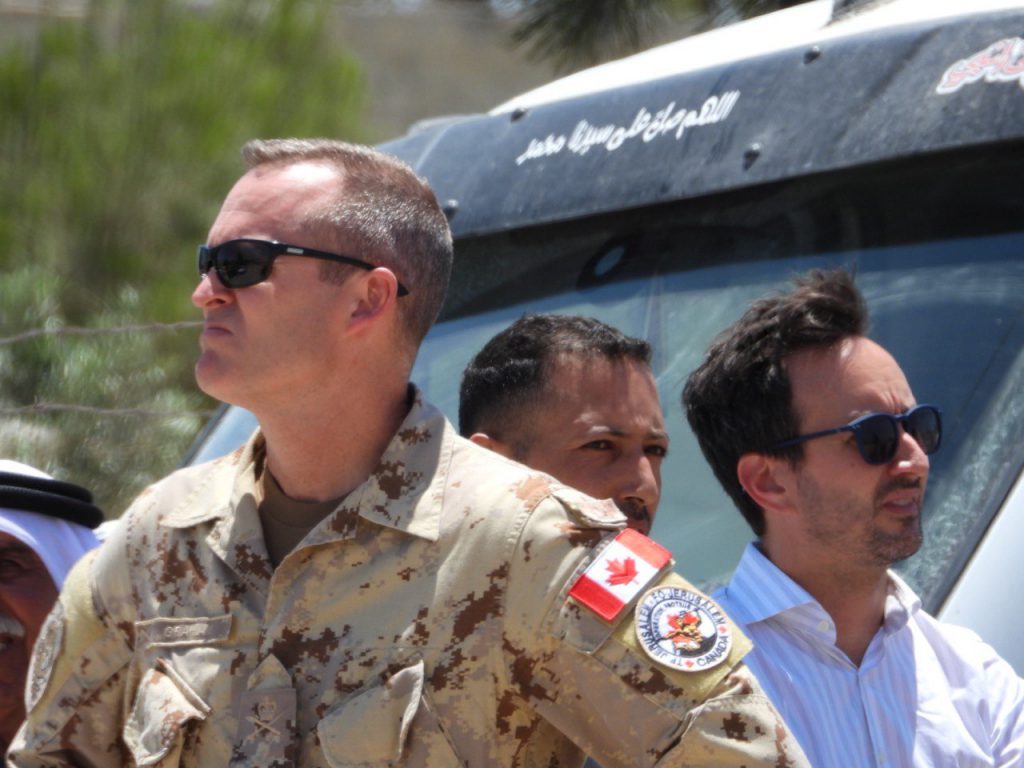 In recent weeks, we've noticed a delegation of senior Canadian military personnel that has been patrolling in uniform in Area C, including at an illegal structure in the South Hebron Hills region.
The delegation was also hosted by the IDF's Central Command General Yehuda Fuchs, meaning that its presence in the area is known to and sanctioned by IDF officials.
The illegal structure that the Canadians visited was erected overnight on land designated for agriculture and belongs to the nearby Israeli community of Maon. Residents of Maon appealed to the IDF and the Civil Administration to stop the work and demolish the building. Apparently, the Civil Administration has pledged to enforce the law but has done nothing so far.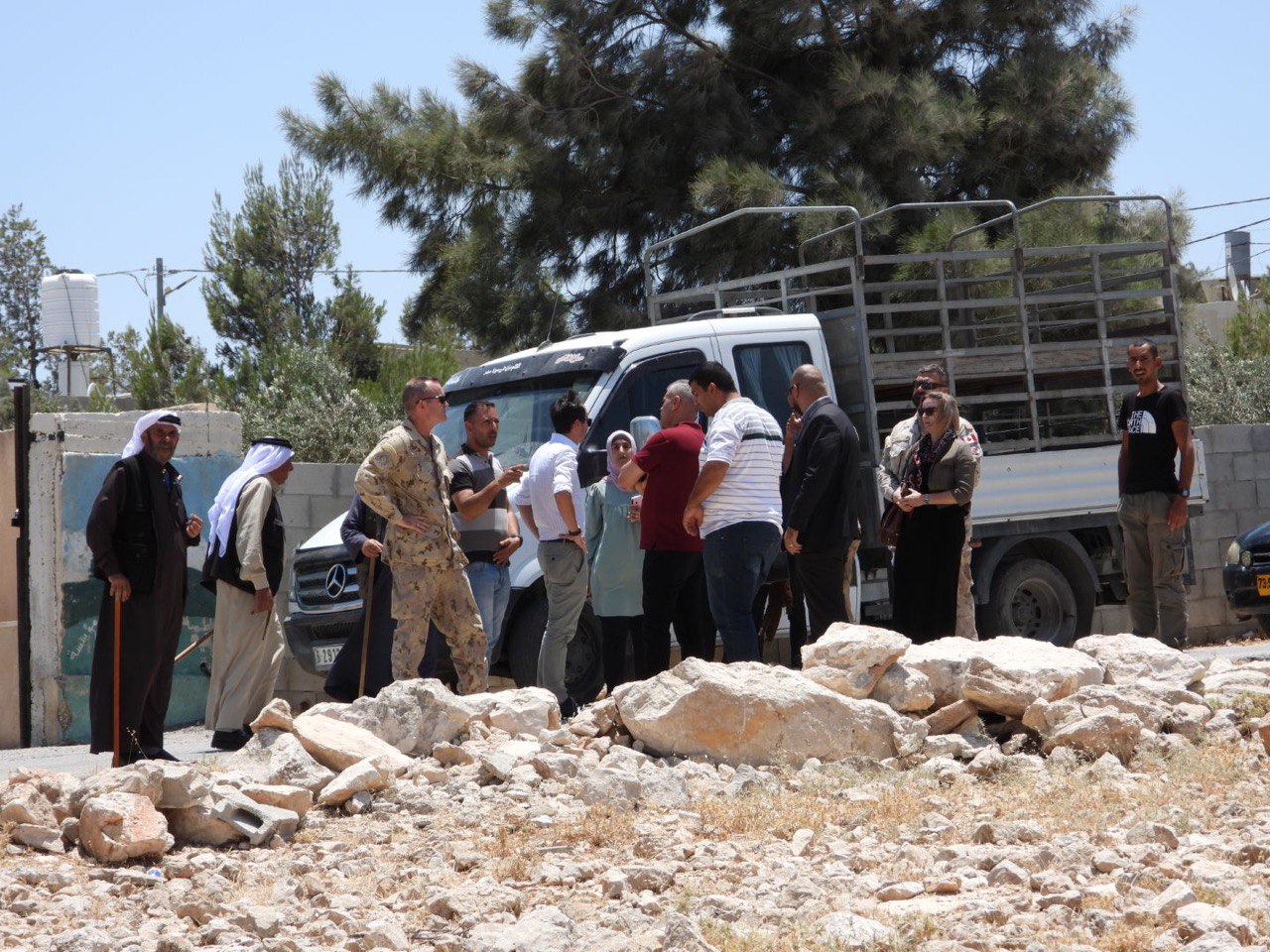 Shortly after the referral to the Civil Administration, the visit of the Canadian delegation, which included two uniformed military personnel, was documented.
The delegation was also documented during a visit to the village of Zurif near the community of Carmi Tzur in Gush Etzion, and this week they were seen again in a meeting with Arabs near the village of Kisan in eastern Gush Etzion, also in Area C.
**
It's an utterly insane and blatantly rude move against the State of Israel for senior military figures from a foreign country to encourage construction criminals who are acting under the auspices of the Palestinian Authority.
As long as the State of Israel sees itself as a guest in Judea and Samaria and does not conduct itself as the sovereign, the rest of the world will also see the State of Israel as a guest and not as the legitimate sovereign.
Related Posts
Foreign interference in Israel
ל' ניסן התשפ"ג
-
21 April 2023
Shortly before Pesach, Naomi Kahn, Director of Regavim's International Division, participated in an international conference convened by thinc. – The Hague Initiative for International Cooperation – following the recent publication of their in-depth study of European policy in the Middle East, "Two States for Two Peoples? European Policy and the Arab-Israel Conflict." The conference, titled […]
Foreign interference in Israel
ח' תמוז התשפ"ב
-
07 July 2022
Don't sell us out!Israel's security and sovereignty aren't bargaining chips! President Biden: Don't exploit Israel's unstable political landscape to extract historic concessions from an interim government that may be tempted to pay an enormously high price to shore up their election prospects. Prime Minister Lapid: Don't sell out our national interests for photo-ops with visitng […]