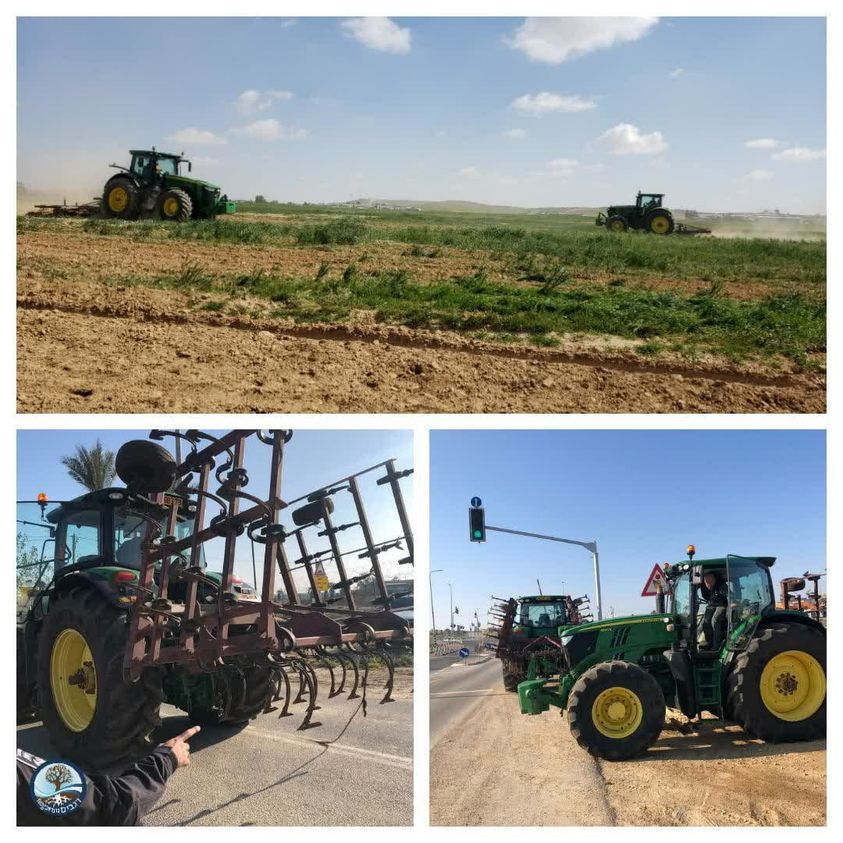 Earlier this year, a Bedouin man invaded into agricultural lands that belong to the Moshav Nevatim, appropriated a piece of land for himself, and put up an illegal hut. The hut was small, but its impact was huge: the intruder decided to stay there and prevent the Moshav's workers from entering their fields to work the land. He also threatened whoever made such attempts.
Moshav Nevatim in the central Negev, near Be'er Sheva, is surrounded by clusters of illegal Bedouin squatters' camps, and has suffered for many years from crime, vandalism, burglary and agricultural theft. Nevatim was recently in the headlines following the shocking desecration of Jewish graves in the Moshav cemetery.

The frustrated farmers of Nevatim asked Regavim for help. We went to the National Enforcement Unit, the Israel Police, and the Israel Land Authority to demand a stop to this illegal land seizure. We explained that threats on farmers are not acceptable, and urged that the invader be kicked out and held accountable.

The lack of effective governance in the Negev is what led to this episode in the first place. For years, the State hasn't exercised its authority and responsibilities in the Negev properly, rendering it Israel's Wild South. This has allowed people to take the law into their own hands, which causes major distress and damage for regular, law-abiding residents of the Negev.
Thanks to Regavim's pressure in this case, the invader was kicked out, the hut was dismantled, and the threats on the farmers were lifted. In March, finally, the farmers returned to work their lands.
We don't always see the fruits of our efforts immediately, but in cases like these it's clear how important and significant our work is. We're hopeful that the Moshav's workers will never again find themselves under threat; never again will their lands be seized illegally in broad daylight. If they seek our assistance, we will do whatever we can to help.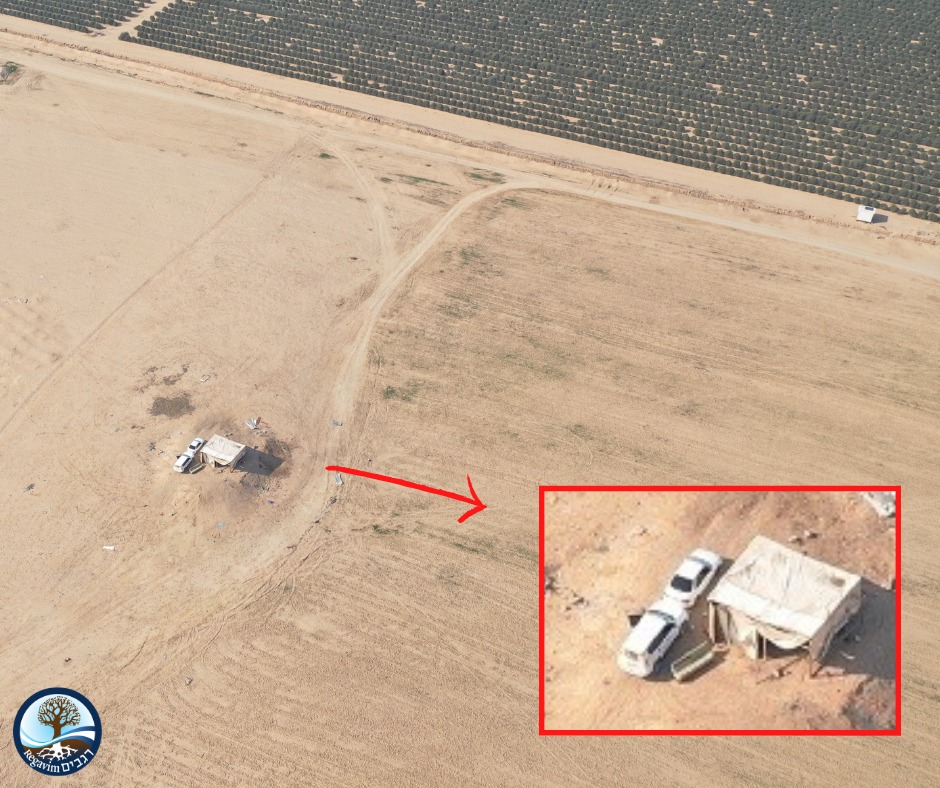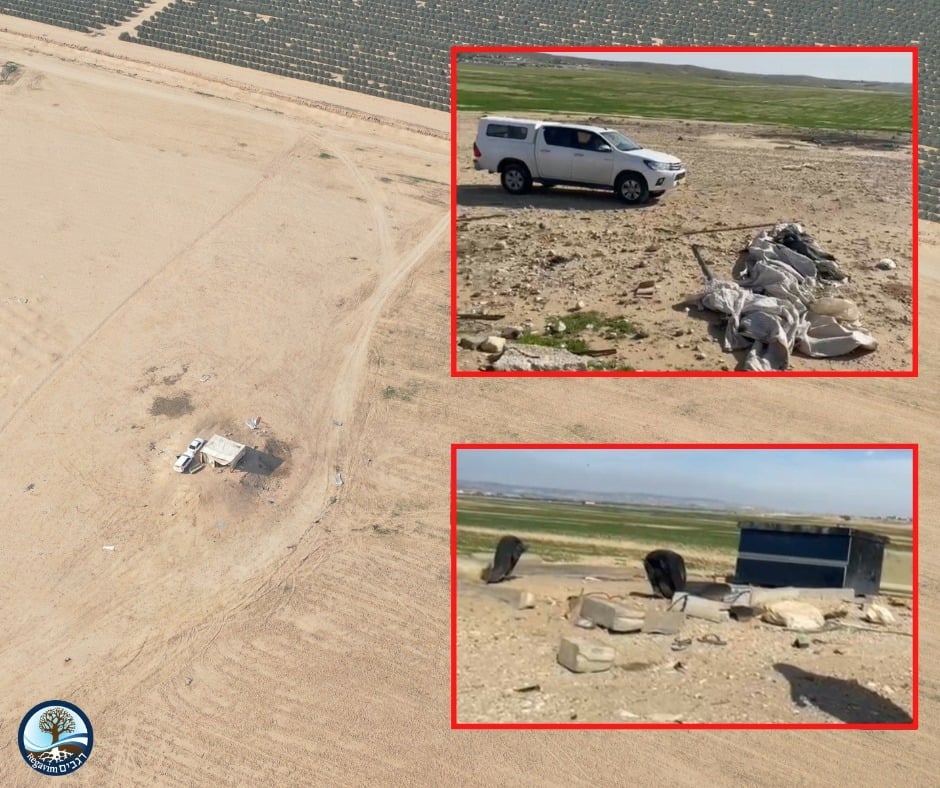 Related Posts
Erosion of governance
ח' תמוז התשפ"ג
-
27 June 2023
Big news for the State of Israel: The government has outlined a historic and strategic plan that will restore governance and personal safety to the Negev. Last week, Prime Minister Netanyahu convened a meeting of the Ministerial Committee on Legalizing the Settlement, and the Economic Development, of the Bedouin Sector in the Negev to discuss […]
Erosion of governance
י"ב אייר התשפ"ג
-
03 May 2023
The Regavim Movement submitted a petition to the High Court this morning (Wednesday) demanding that the Police Commissioner and the Attorney General be required to stop the 'Day of Disruption' protest planned this week and investigate its leaders for sedition and incitement to commit crimes. After a number of urgent appeals to the Police Commissioner […]