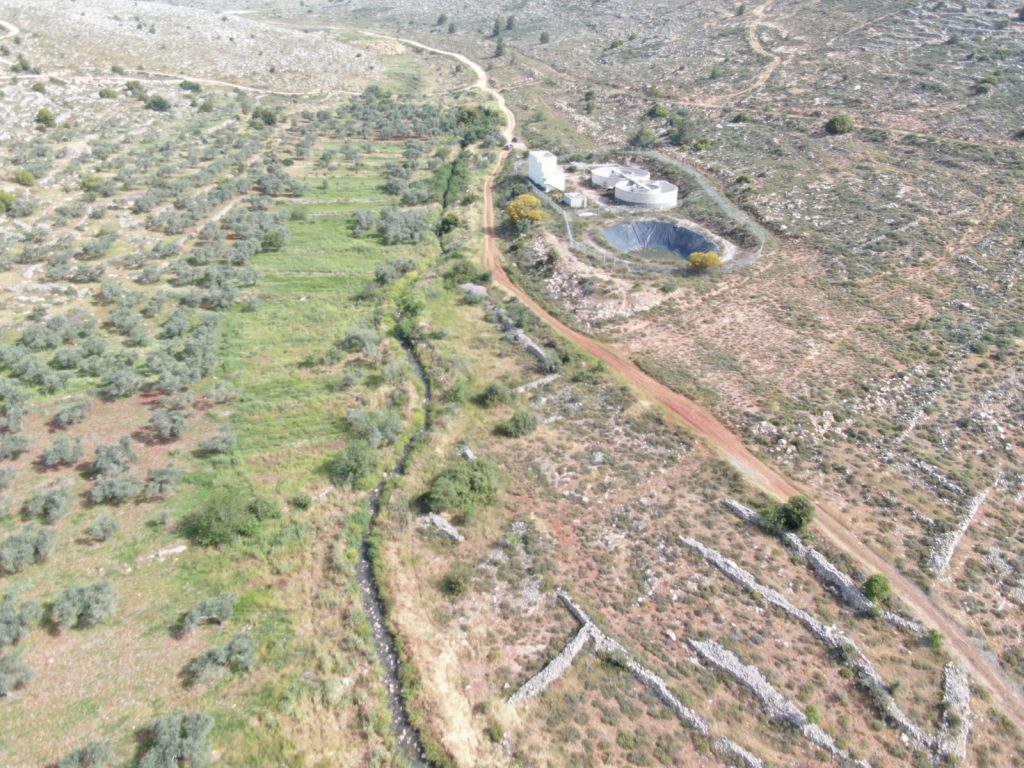 After 14 years, Israeli government to issue tender for the Ofra Wastewater Treatment Facility
Important environmental protection victory: A "Green Now" petition has resulted in an announcement by the state that it will issue a tender for bids to operate a wastewater treatment plant serving Ofra and adjacent Arab villages – 14 years after construction of the facility.
Are 14 years of bureaucratic foot-dragging and ongoing pollution about to end? Yesterday (Thursday), the Israeli government notified the High Court of Justice that it would publicize a call for bids for the operation of a wastewater treatment facility to serve the Jewish community of Ofra in the Binyamin Region, as well as five neighboring Arab villages. In the state's response to a petition filed by the environmental protection group "Green Now" and residents of Ofra, the High Court was notified that the Civil Administration's Committee on Tenders has approved the documentation and publication of a call for bids to plan, construct and operate the Ofra Wastewater Treatment Facility (WWTF).
The WWTF at Ofra was built by the Binyamin Regional Council, with government funds, in 2009, but only after construction was completed, the land on which it stands was identified as privately owned. The project was frozen in 2011, before the facility was activated, when leftist organizations petitioned the High Court of Justice.
In its decision, the High Court instructed the state to activate the facility only after completion of legal expropriation of the property, which was duly completed in 2019 – but the facility wasn't activated. Ever since, millions of cubic liters of raw sewage from Ofra and the nearby villages has continued to flow past the padlocked gates, polluting the soil, poisoning the olive groves and the groundwater.
In a hearing of the Green Now-Ofra petition in February 2022, the justices excoriated the state, and expressed outrage over the length of time that the process has dragged on – over a decade after the previous High Court of Justice decision was handed down. The High Court denied the government's request for an additional extension of six months in order to prepare for publication of a tender.
Attorney Shlomo Meir Rabinowitz of "Green Now" responded to the announcement: "More than a decade has passed since the High Court of Justice's decision decried the ongoing, catastrophic damage to the environment that continues with each passing day that the wastewater facility is left inactive. Now that the Civil Administration has announced the approval and publication of a call to submit tenders, we will continue to monitor progress, to insure that the Civil Administration does, in fact, take the necessary steps to activate the facility as promised. It is unfortunate that it took a lawsuit to get results."
Related Posts
Environmental abuse
כ"ח ניסן התשפ"ג
-
19 April 2023
"Have any of you ever been to the quarry?" – that's what the judge asked the State representatives in last week's District Court hearing in the case of the Beit Fajjar quarry. The Beit Fajjar quarry, located in east Gush Etzion and mainly in Area C, is the largest illegal quarry in the country, spreading […]
Environmental abuse
י' טבת התשפ"ג
-
03 January 2023
While the cost to fill up your car continues to rise, there are those living in a parallel universe – in Bedouistan. For many years, Regavim has been sounding the alarm bells about the phenomenon of dozens of illegal gas stations that are scattered throughout the Negev. Even when Police forces manage to shut one […]