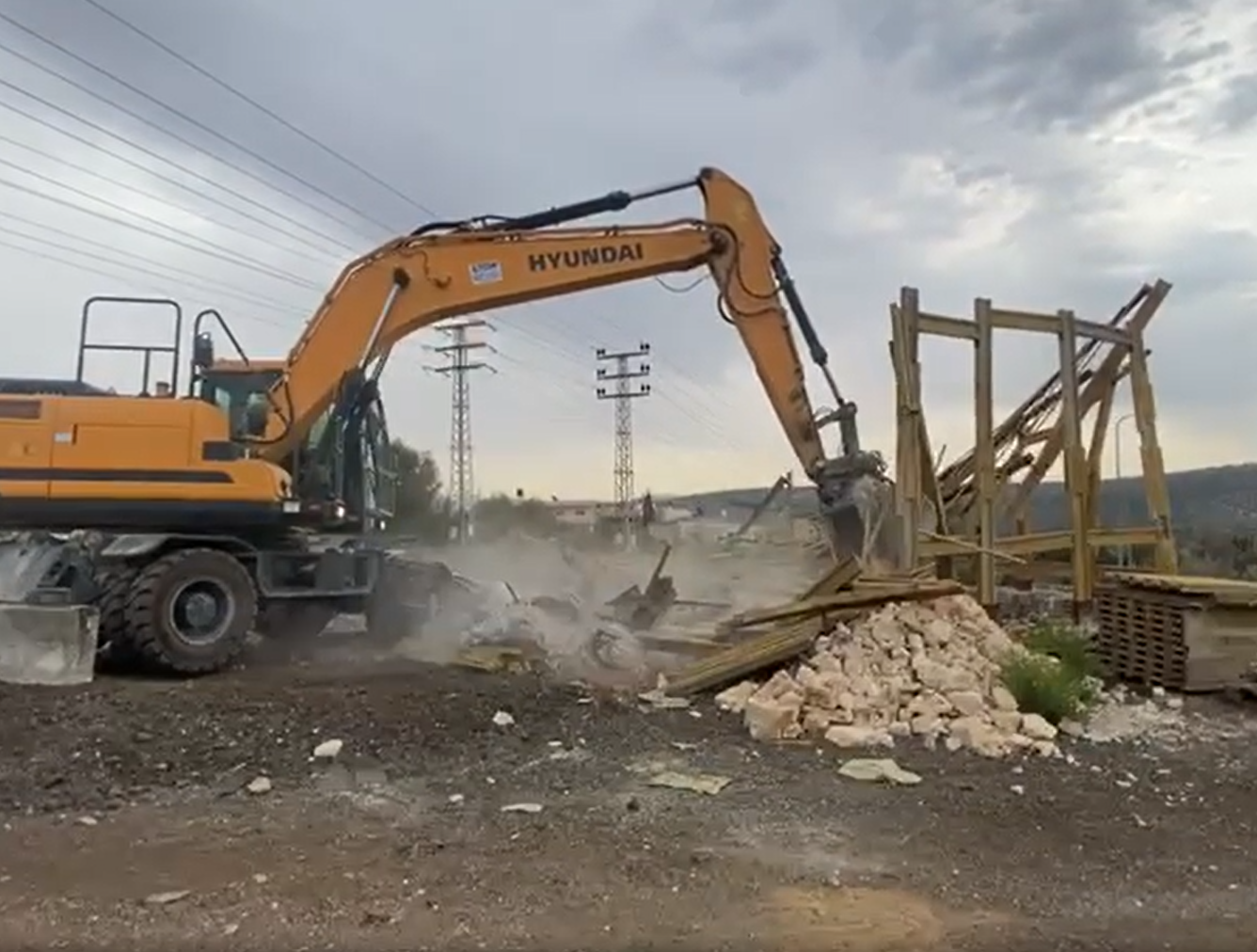 We got our hands on the information that we worked so hard to receive, finally. The news is upsetting, but it's important for everyone to know. Israel's Ministry of Defense has admitted that it has two different levels of enforcement in Judea and Samaria: one for Jews, and one for Arabs. We'll let you guess where the enforcement is more heavy-handed.
For many months, we've been awaiting answers from the Ministry of Defense about the enforcement guidelines that are exercised in Judea and Samaria. Thanks to the petition that we filed, the Ministry was forced to admit that it's not exactly 'neutral'. Illegal Arab structures – in; illegal Jewish structures – out.
There's no equality here, just plain racism. "Israeli construction that invades private land" is at the top of the enforcement priorities list, while "Arab construction that invades private land" is at the bottom of the list.
There are 60,000 illegal Arab structures in Judea and Samaria. 60,000! The law can and should be implemented against them, yet the Ministry of Defense allows the law enforcement bodies to turn a blind eye.
We demand that the Ministry of Defense assembles one list with all its enforcement priorities – to allow for equal, transparent, and fair management of its policies.
Related Posts
Battle for Area C
י"א אלול התשפ"ג
-
28 August 2023
Under a newly adopted law, the "reasonableness doctrine," created by former Chief Justice Aharon Barak as a means of vastly expanding the power of Israel's High Court to overrule policy choices made by officials, has been curtailed. In what may come as a surprise to critics of the move in Israel and abroad, the sky has not fallen, […]
Battle for Area C
כ"ז אב התשפ"ג
-
14 August 2023
After months of unanswered complaints and correspondence, Regavim has taken its battle against an illegal events venue up a notch: A new petition filed jointly with the Gush Etzion Regional Council demands immediate enforcement. "The Palestinians are partying at our expense." A new petition to the Jerusalem District Court demands the immediate demolition of an […]