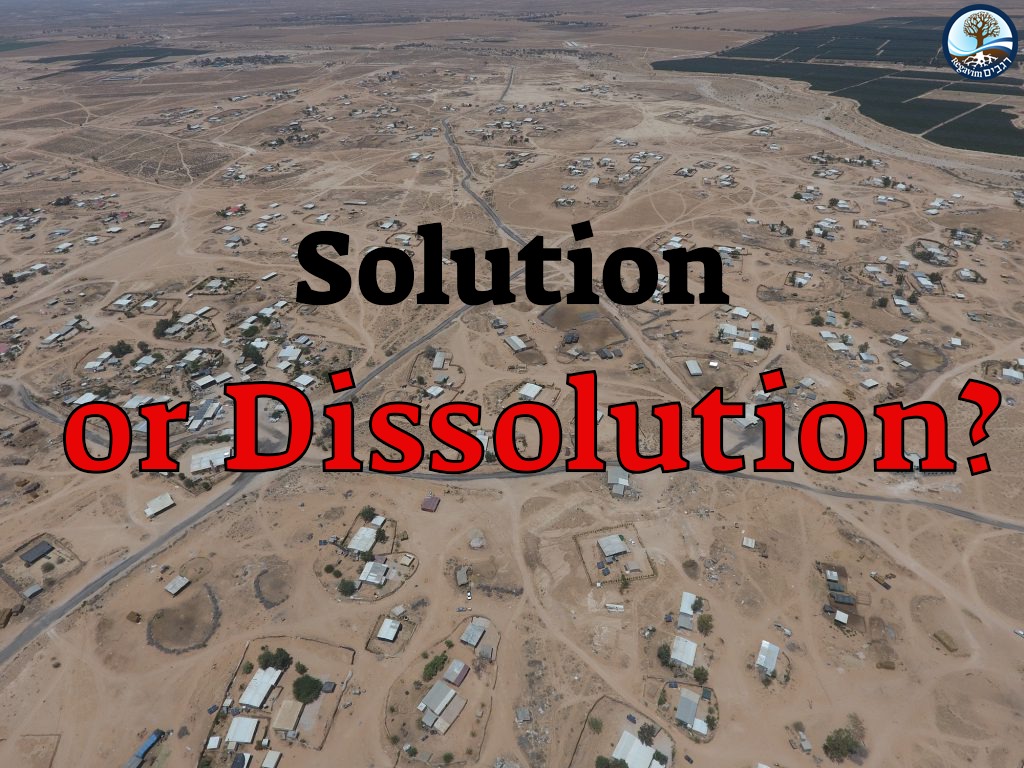 The details of the coalition agreements publicized in the media yesterday evening (7 June) reveal that Bennett and Saar, who blamed Netanyahu for the failure of governance in the Negev, are not only failing to provide solutions – they are exacerbating the problem.
Aside from approving the whitewashing of thousands of illegal structures on about 11,000 dunams of land to create three "new communities", the coalition agreements do not stipulate what will happen to the rest of the illegal Bedouin squatters' camps nine months from now, and neither Bennett's Yemina Party nor Saar's New Hope Party will have the ability to influence the outcome in a government kept afloat by Mansour Abbas and his Islamist Raam Party.
The coalition agreements place both the Bedouin Settlement Authority and the Knesset's Interior Committee, the key actors in the Negev issue, under the complete control of the left-wing bloc and Raam.
This situation has unparalleled destructive potential, setting a course for total abandonment of the Negev while rewarding rampant illegal Bedouin construction that imperils the healthy development of the Negev, home of the vast majority of the State of Israel's land reserves.
Related Posts
Land policy
כ"ד אייר התשפ"ב
-
25 May 2022
The Regavim Movement's recent High Court of Justice petition targeting Defense Minister Benny Gantz's refusal to revoke an anti-Jewish law still in force in Judea and Samaria is approaching the next stage, and Regavim has released a video highlighting the issue. "The situation is so ridiculous, it's difficult to explain how it has continued for […]
Land policy
ט' אייר התשפ"ב
-
10 May 2022
Last weekend, Israel's High Court of Justice (HCJ) handed down a decision on a petition that's been pending for two decades. The High Court allowed for hundreds of Palestinian invaders to be evicted from Training Ground 918, an IDF training zone in the South Hebron Hills region. The complicated case has been discussed in the […]