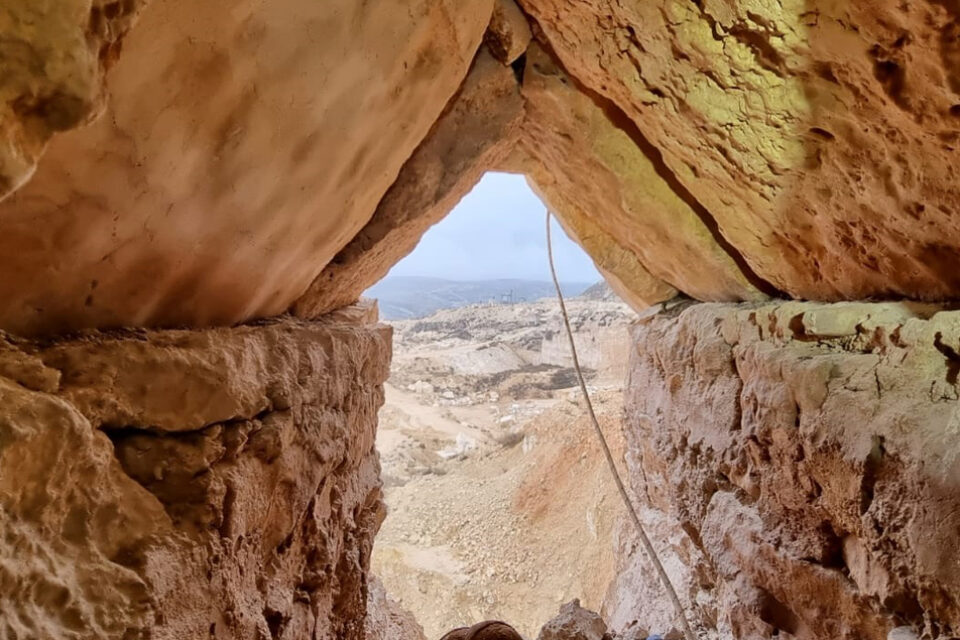 The illegal Palestinian quarry in Beit Fajjar has damaged around two kilometers of the ancient aqueduct that runs between Gush Etzion and Jerusalem. The aqueduct, which dates back some 2,000 years to the time of the Second Temple is considered a marvel of engineering, as it twists and turns for a distance of some 40 km (25 miles) along rocky, hilly terrain that has virtually no incline.
For over 15 years, Regavim has been waging a legal battle to shut down the illegal quarry in eastern Gush Etzion. Responding to our first petition over a decade ago, the government informed the High Court that it had carried out a number of enforcement steps, and was working on a zoning plan for the area that would establish land-use directives for quarrying at the site.
On the basis of the government's statements and commitments, the High Court rejected Regavim's petition at that time. Then-Chief Justice Dorit Beinish, who presided over the case, stressed in her judgement that "we are assuming that the enforcement and regulatory actions taken by the respondents will continue, and that the policy that has been formulated will be enforced without interruption."
Unfortunately, over a decade has passed, and not only have the Israeli authorities failed to take any steps to prevent the continued operation of the quarry, they have allowed it to expand by 33%, deepening the invasion of state land by more than 200 dunams beyond its boundaries. When repeated inquiries and correspondence on the matter were ignored, Regavim went back to court, filing a petition against Minister of Defense Beni Gantz, Minister of the Environment Gila Gamliel, the IDF Commander of Central Command, the Civil Administration and the Israel Police.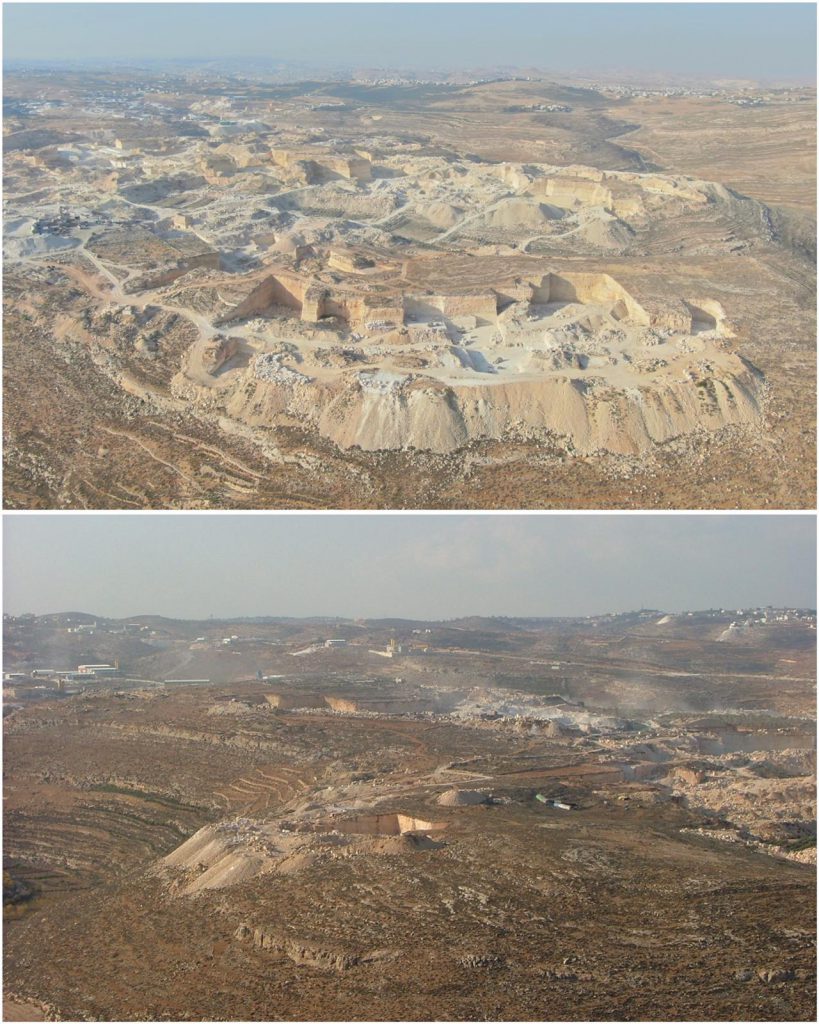 The environmental damage caused to this area by the inaction of the authorities responsible for law enforcement is staggering, and, sadly, irreparable. The State of Israel has strict regulations for quarrying permits, and owners and operators are required to finance the rehabilitation of quarried areas when they become inoperative in order to minimize the environmental impact – but this policy vanishes when the imaginary line into Judea and Samaria is crossed. Adding insult to injury, when micro-measures are taken to rehabilitate illegal quarries in these areas, they are paid for by Israeli taxpayers, and the criminals who cause the damage simply carry on, rapaciously exploiting the natural resources of the Land of Israel as they scoff at the law and pocket vast profits, without any responsibility for the destruction they leave in their wake.
Now, in the latest development, our friends at Preserving the Eternal ("Shomrim al Hanetzach") have exposed the grave damage to one of Israel's major archaeological treasures.
Related Posts
Protection of archaeological sites
כ"ח ניסן התשפ"ג
-
19 April 2023
"Have any of you ever been to the quarry?" – that's what the judge asked the State representatives in last week's District Court hearing in the case of the Beit Fajjar quarry. The Beit Fajjar quarry, located in east Gush Etzion and mainly in Area C, is the largest illegal quarry in the country, spreading […]
Protection of archaeological sites
כ"א אלול התשפ"א
-
29 August 2021
This article appeared first on Fox News Palestinian leaders and their western supporters on the political Left are now re-interpreting biblical history amid a wider expansion of woke activism in the Middle East, critics say. The Palestinian Authority (PA), emboldened by some in Europe and United Nations bodies, are looking to dismantle Judeo-Christian ties to the Holy Land as they seek to […]