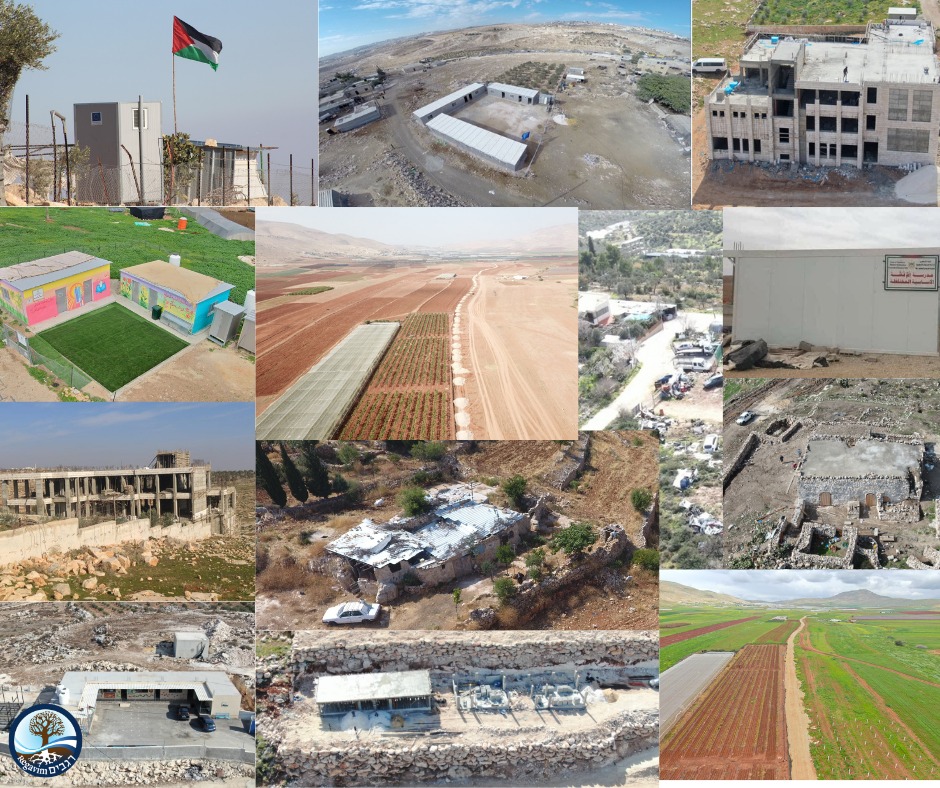 We often discuss the issue of the illegal takeover of Area C, the area of Judea and Samaria under Israeli jurisdiction. Let's break it down into numbers.
Illegal Palestinian structures, built in Area C without permits:
2009: 29,784
2018: 58,435
2020: 65,572
According to official data, every year the Civil Administration tears down between 200-250 structures. So even if you hear of the odd demolition, it's like a drop in the sea. The Palestinian Authority is carrying out mass, rapid, illegal construction, changing the map by creating facts on the ground.
Looking at the number of illegal structures doesn't tell the full story, however. While Israeli-Jewish construction is often 'upwards', the Palestinian-Arab construction tends to be 'sideways' – in other words, spreading over huge swathes of land.
In 2009, Israeli construction covered 47,327 dunams in Area C, while Palestinian construction sprawled over 44,495 dunams.
By 2019, the number of dunams covered by Israeli construction increased slightly to 56,700 while Palestinian construction was over 78,500 (!) dunams.
The alarm bells must ring. We are up against huge, EU-funded, PA-orchestrated efforts to steal more and more land in Area C, the section of Judea and Samaria under full Israeli jurisdiction. In line with the Fayyad plan that was devised in 2009, the takeover is methodical, strategic, and effective.
Israel can win this battle; but it must change its mindset and understand that this is about the future of our ancestral homeland. We call on the Israeli government to prevent the establishment of a de-facto Palestinian terror state in Israel's heartland.
Regavim: Protecting Israel's Resources, Preserving Israeli Sovereignty
Related Posts
Battle for Area C
י"א אלול התשפ"ג
-
28 August 2023
Under a newly adopted law, the "reasonableness doctrine," created by former Chief Justice Aharon Barak as a means of vastly expanding the power of Israel's High Court to overrule policy choices made by officials, has been curtailed. In what may come as a surprise to critics of the move in Israel and abroad, the sky has not fallen, […]
Battle for Area C
כ"ז אב התשפ"ג
-
14 August 2023
After months of unanswered complaints and correspondence, Regavim has taken its battle against an illegal events venue up a notch: A new petition filed jointly with the Gush Etzion Regional Council demands immediate enforcement. "The Palestinians are partying at our expense." A new petition to the Jerusalem District Court demands the immediate demolition of an […]