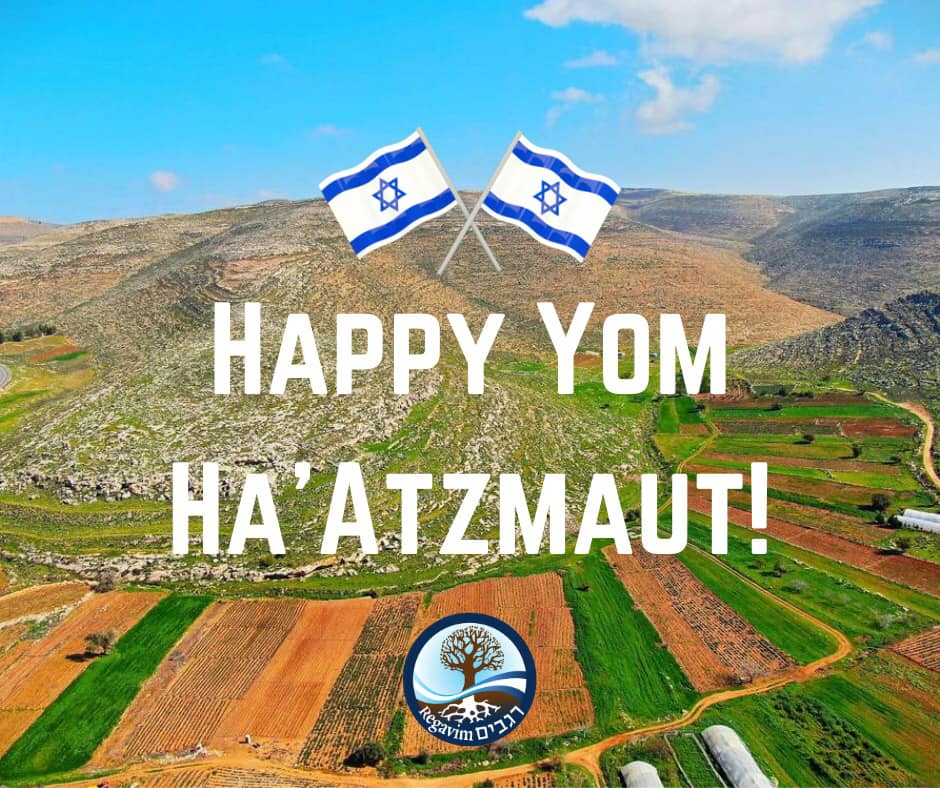 Dear Friends and Partners,

Israel's Independence Day, Yom HaAtzmaut, is a day of celebration – although every day, for 74 years now, we're thankful for the Jewish and independent State of Israel.

The three weeks between Pesach and Yom HaAtzmaut are days of remembrance, renewal and national rebirth. These three weeks thread together the Exodus from Egypt, Yom HaShoah (Holocaust Remembrance Day) and Yom HaZikaron (Memorial Day for Israel's Fallen), which gives way seamlessly to the celebration of our national independence.

Despite the challenges, despite the hardships we face, we recognize the simple truth: Israel is our one and only homeland.

Best wishes for a Happy Yom HaAtzmaut from the entire Regavim Team – and thank you for your continued partnership.
Related Posts
General
כ"ו אדר התשפ"ג
-
19 March 2023
In the heart of the Land of Israel, an exclusive new housing project is underway. To qualify for this prime location you must have Jewish blood on your hands: Eligibility is for those who have served a minimum 5-year prison sentence in an Israeli security prison. Recently, work began on a new neighborhood of 100 […]
General
י"ח אדר התשפ"ג
-
11 March 2023
In the case of Jordanian Law #40, the racist law still in force that prevents individual Jews from buying land in Judea and Samaria, the High Court of Justice claimed that there is no justifiable reason to intervene. When Regavim petitioned against the law, the High Court judges sent us to the legislator. However, in […]