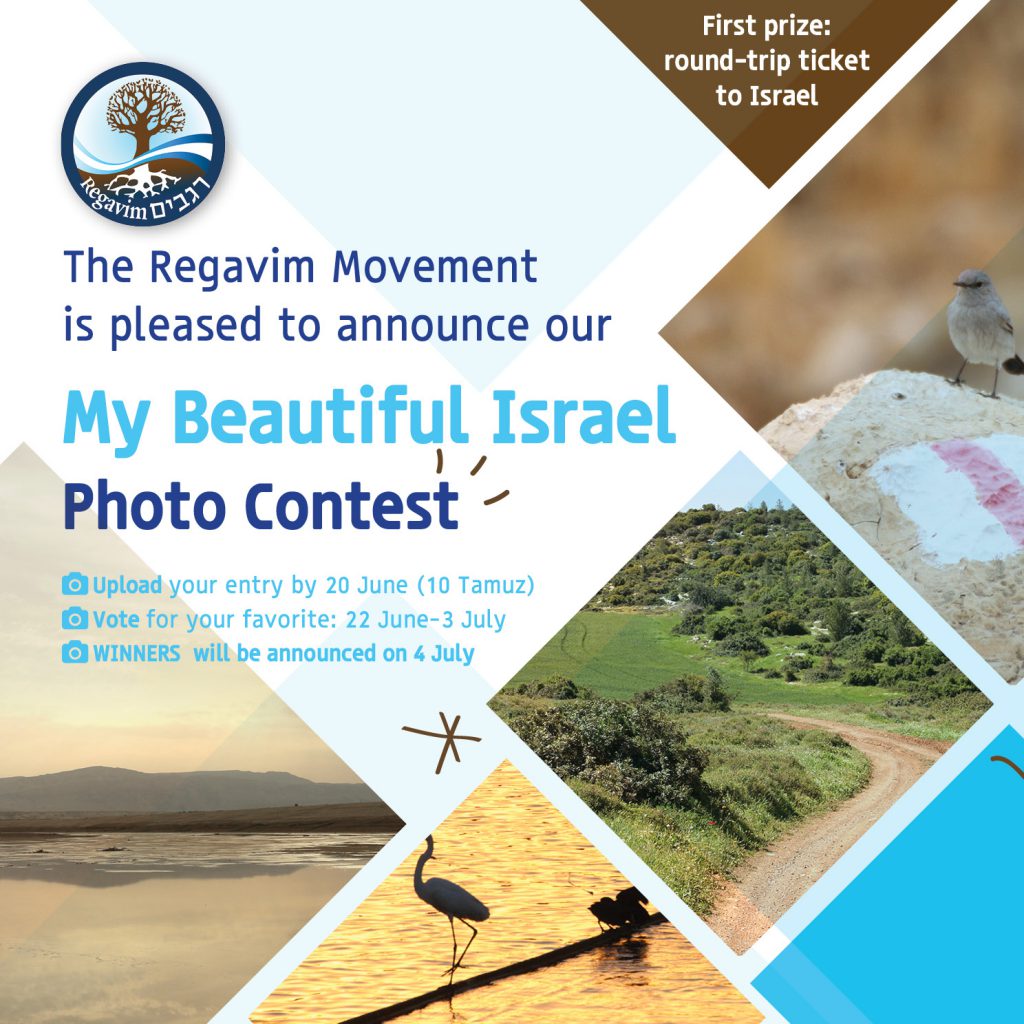 Announcing Regavim's Photo Contest: My Beautiful Israel
Share, enjoy – and WIN FABULOUS PRIZES!
Summer is here, and the time to enjoy Israel's beautiful landscapes – either live or virtually – is NOW!
We invite you to upload your best photo of an Israeli landscape here by 8 Tamuz (18 June) and join the competition.
We'll upload relevant entries to our online gallery, and open voting from 22 June – 3 July.
Share the link with family and friends, and encourage everyone to vote!
Amazing prizes await the winning photographers:
1st prize:
round-trip airline ticket to Israel
2nd prize: 2 days (1 night) at a 5-star Israeli hotel
3rd prize: dinner for two at one of Israel's leading gourmet kosher restaurants

And that's not all… Ten people will win prizes simply for casting their vote – a canvas print of the photo of your choice from the contest gallery!

Winners will be announced on 4 July! Keep following us – on Facebook, Twitter and Instagram – for updates.
Submit your entry here >> https://bit.ly/3fSi7Vs
UPDATE: Voting is now open.