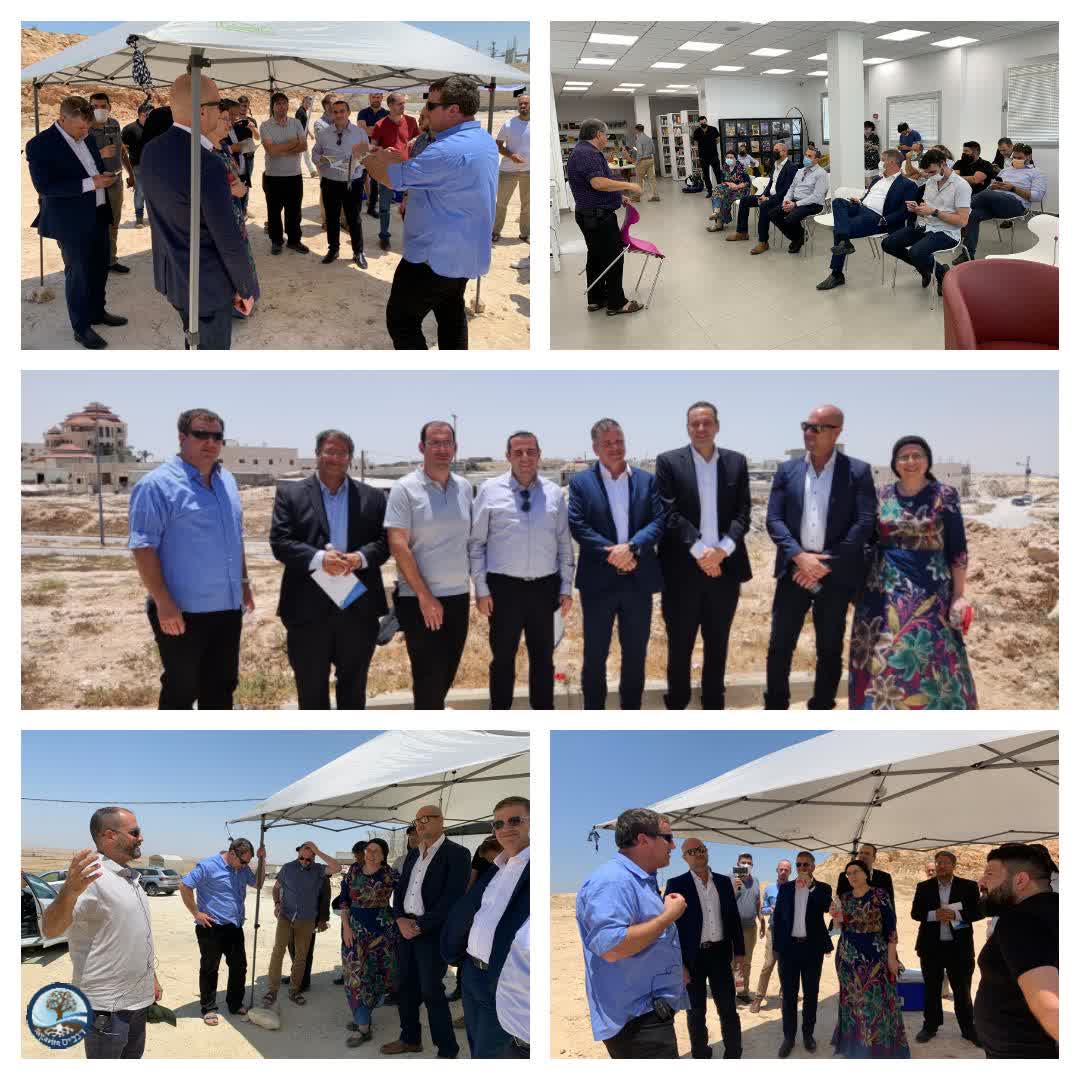 Today (Thursday), we held a field tour in the Negev for Members of Knesset from the Knesset Land of Israel Caucus. We discussed the complex topic of the illegal squatter camps in the Negev and its consequences for the State of Israel.
Participants in the field tour included: MKs Yoav Kisch, Orit Strouk, Amir Ohana, Micki Zohar, Yomtob Kalfon, Simcha Rothman, Itamar Ben-Gvir, Negev activists, and local leaders.
We began the tour with a talk by Pini Badash, the Mayor of Omer. Badash spoke to the MKs about the difficult daily reality that Negev residents encounter: protection payments, crime, wild driving, etc. Almog Cohen, a Negev resident himself and a leader of the Negev Rescue Committee, talked about the 'Islamization' of the Bedouin sector and the Police's helplessness in the face of rising crime rates.
We then stopped off at viewpoints near Hura, Lakiya, and Al-Said. The MKs saw the mass illegal construction with their own eyes, and debated the issue of land ownership claims, the prospects of legalizing three new Bedouin settlements, and the dangers of whitewashing thousands of illegal structures.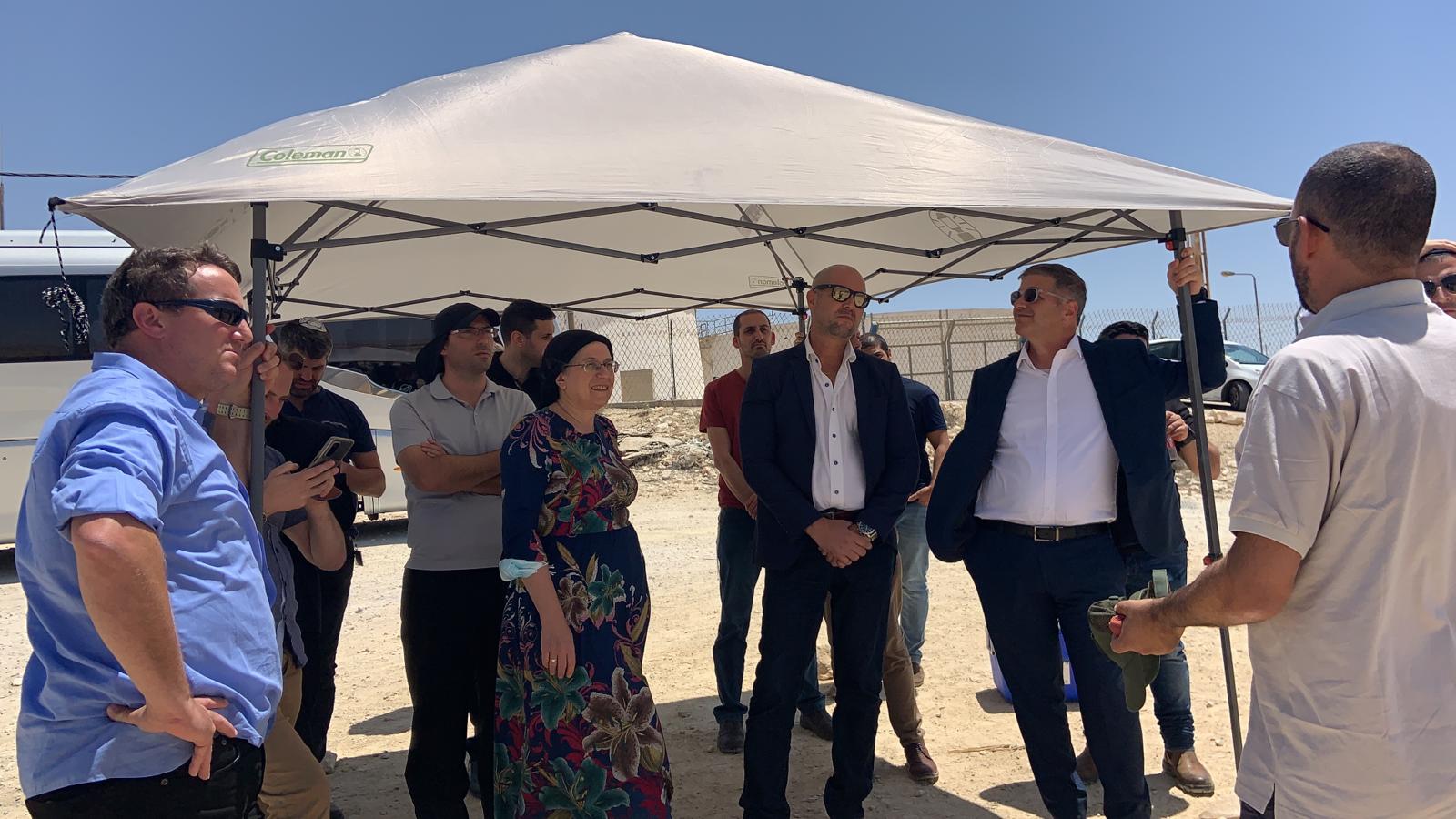 To end of the tour, the Caucus members met in Beer Sheva with Shlomo Magnazi, Head of the Mateh Yehuda Regional Council, and Shimon Boker, Deputy Mayor of Beer Sheva.
We thank the MKs who joined us for this important day.
Now, more than ever, Regavim is proud to lead the fight for the future of the Negev. With important government decisions on the horizon, we continue to provide policymakers with data, analysis, and practical, pragmatic solutions to the growing challenges facing all residents of the Negev – and beyond.
Regavim: Protecting Israel's Resources, Preserving Israeli Sovereignty