Legal Grounds:
We recently concluded the fifth cycle of our Legal Grounds Project academic seminar, "Law in Judea and Samaria." Once again, this groundbreaking seminar offered outstanding law students from select Israeli universities and public sector jurists a series of lectures by leading experts on a variety of topics related to international law and land law pertaining to Judea and Samaria. Each of the seminar participants was required to write a paper on one of the seminar topics, and these papers were presented in the final session of the seminar, held in the Knesset and attended by MK Simcha Rothman, who responded to each presentation. We believe that the information and tools offered through this seminar will serve the participants as they embark on professional careers and impact the discourse on Israel's legal standing in Judea and Samaria.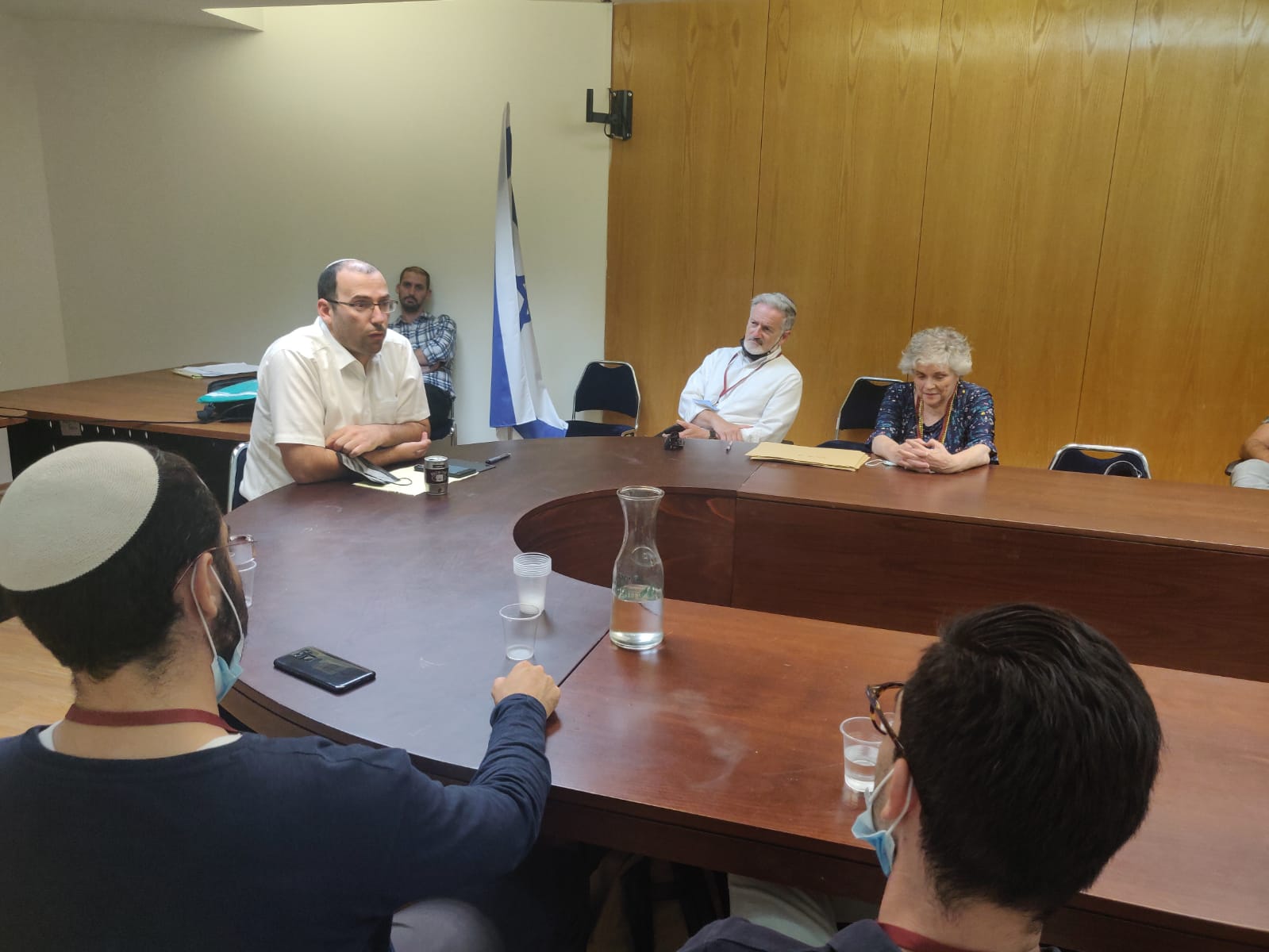 Showing foreign journalists the Negev – through Regavim's eyes:
A new political landscape emerged as Israel's government took shape in recent weeks, and Regavim hosted 15 foreign journalists on an informative field tour to get a better grasp of the situation. Reporters from Japan, Korea, France, Germany, Austria and other countries took a first-hand look at the Bedouin takeover of the Negev, the scourge of illegal construction, and the social and security challenges in the Negev. The tour spotlighted the ramifications of the Raam Party's demands for the Negev and examined the inevitable outcomes of the dangerous "solutions" that are currently under discussion, illustrating why these new-old "compromises" will only worsen the situation for all residents of the Negev and for the State of Israel as a whole. The tour resulted in in-depth media coverage of the complex issues in Russian, Swedish, English, German and French media. Learn more here.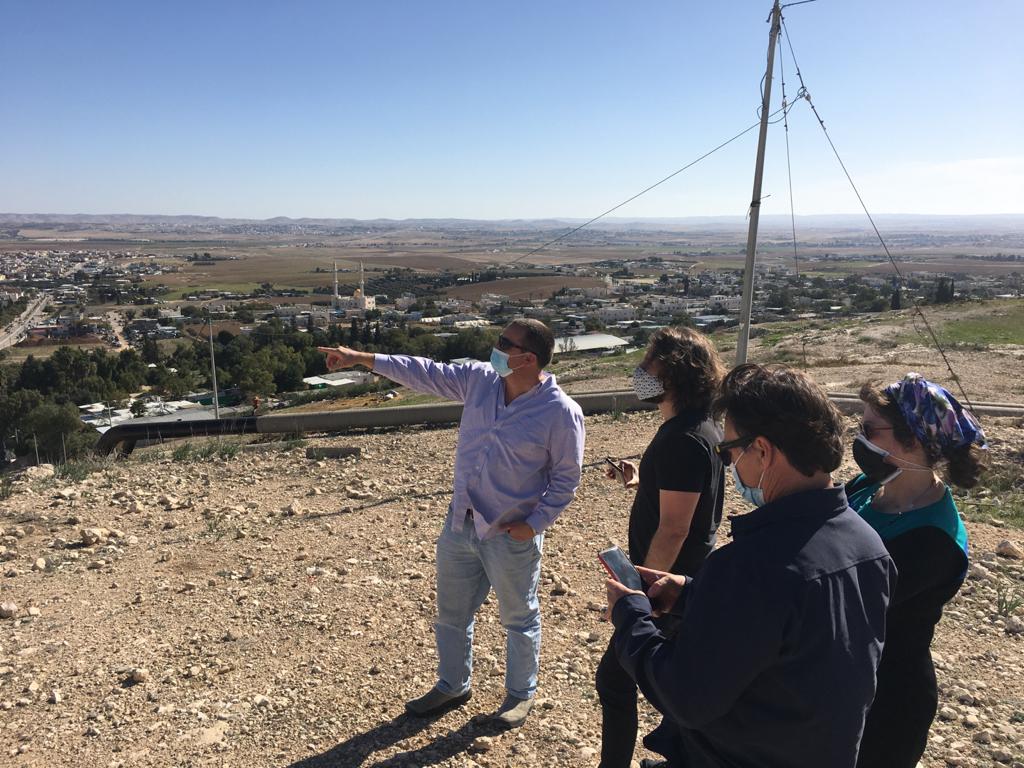 Tea for Two in the Negev:
Elyashiv Reichner, a journalist and resident of the southern Israel, devotes much of his weekly column to the Negev and its challenges. Over the years, he and Regavim have had numerous differences of opinion regarding the path toward resolving these problems and meeting the challenge of regulation of Bedouin settlement. After the new coalition agreements regarding the Negev were announced, we found ourselves locking horns with Reichner in the pages of Makor Rishon, in a "ping pong" of editorial and opinion pieces. At a certain point, we agreed that it would be best to avoid escalating the tone of our debate by meeting out in the field, in the Negev, to discuss the issues. The enlightening debate and discussion was summarized in this major article in Makor Rishon.
Let's clarify things once and for all: Regavim, do you support Netanyahu or Bennett?
The answer is … neither, or both. We are neither "Bibi-ites" nor "Bennett-ites." We are "Regavim-ites." Meir Deutsch, Director General of Regavim, explains in-depth here.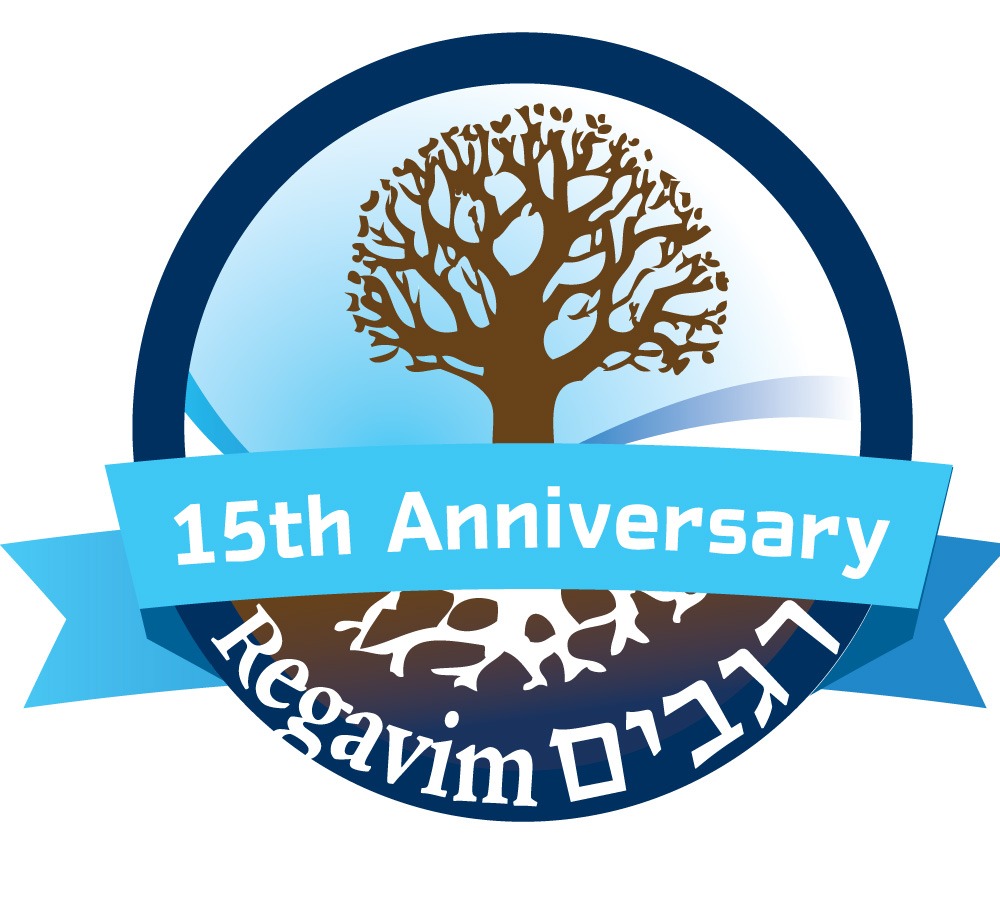 Related Posts
General
כ"ו אדר התשפ"ג
-
19 March 2023
In the heart of the Land of Israel, an exclusive new housing project is underway. To qualify for this prime location you must have Jewish blood on your hands: Eligibility is for those who have served a minimum 5-year prison sentence in an Israeli security prison. Recently, work began on a new neighborhood of 100 […]
General
י"ח אדר התשפ"ג
-
11 March 2023
In the case of Jordanian Law #40, the racist law still in force that prevents individual Jews from buying land in Judea and Samaria, the High Court of Justice claimed that there is no justifiable reason to intervene. When Regavim petitioned against the law, the High Court judges sent us to the legislator. However, in […]