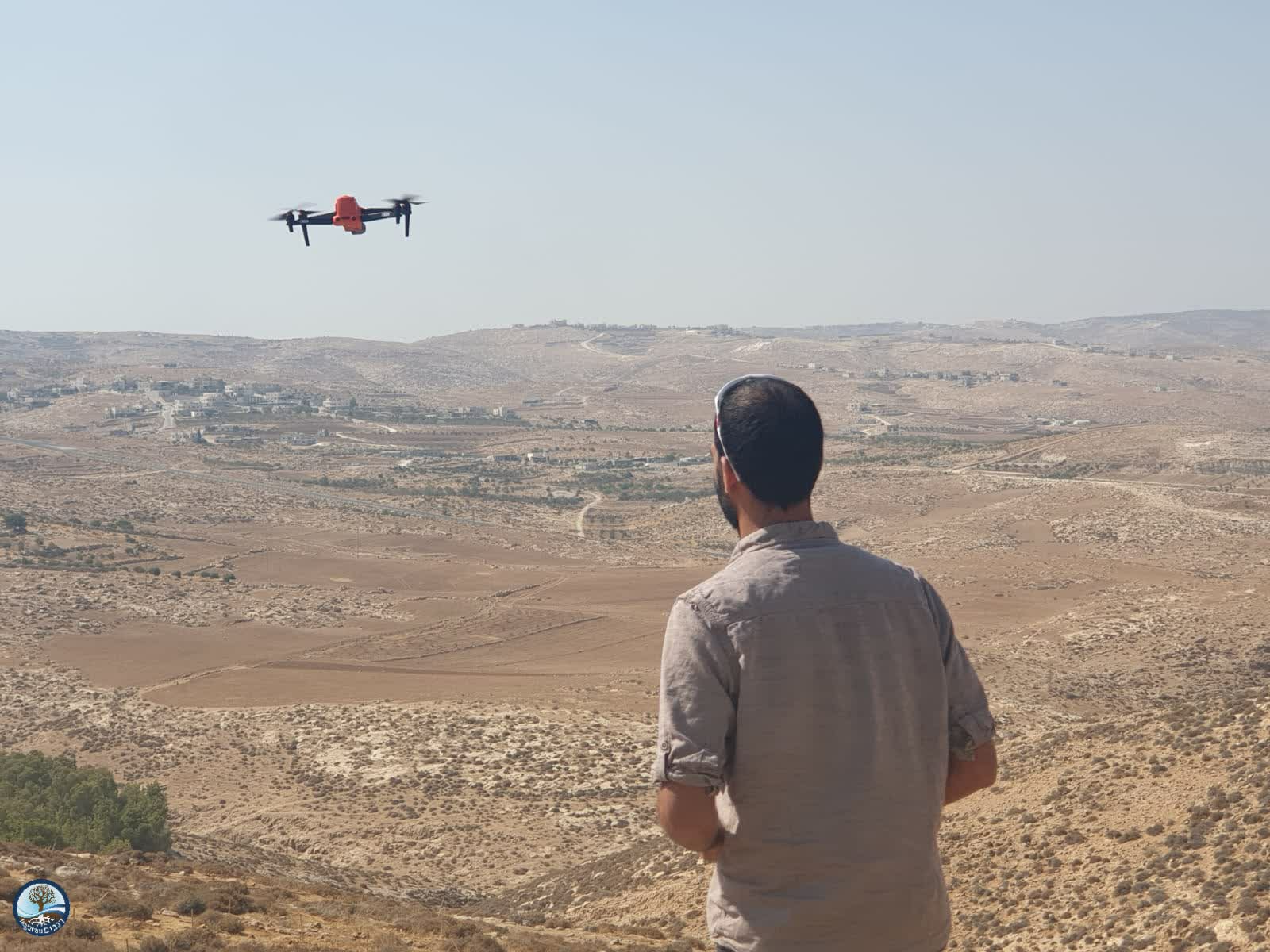 Here's a story that didn't start off well, but ended with a good deed and a huge smile.
Around two weeks ago, an Arab from East Jerusalem broke into the car of our field coordinator Eitan Melet. The thief smashed the window with a massive rock, and stole the drone and other expensive equipment that Eitan uses to document and monitor the illegal Palestinian takeover of Judea and Samaria, as well as other issues we deal with.
Immediately after the drone was stolen, Eitan sought advice from the followers of his personal Twitter account, asking whether he should file a report with the police or if that would be a waste of time and effort.
Only a few days passed, and one special and generous man called our field coordinator, voiced his support, and decided to contribute his part to the story. He told Eitan: "For a while already, I've considered donating to Regavim, and once I heard about your unfortunate incident, I decided to donate money that can be used to buy a new drone."
This was a moving gesture; we are extremely grateful.
Everything we do at Regavim is thanks to you, our friends and supporters, in Israel and around the world.
The challenges we encounter require advanced technology, hidden cameras, and other expensive equipment we can take out into the field. If you would like to play a part, make an online, tax-deductible donation here.
Related Posts
General
כ"ו אדר התשפ"ג
-
19 March 2023
In the heart of the Land of Israel, an exclusive new housing project is underway. To qualify for this prime location you must have Jewish blood on your hands: Eligibility is for those who have served a minimum 5-year prison sentence in an Israeli security prison. Recently, work began on a new neighborhood of 100 […]
General
י"ח אדר התשפ"ג
-
11 March 2023
In the case of Jordanian Law #40, the racist law still in force that prevents individual Jews from buying land in Judea and Samaria, the High Court of Justice claimed that there is no justifiable reason to intervene. When Regavim petitioned against the law, the High Court judges sent us to the legislator. However, in […]