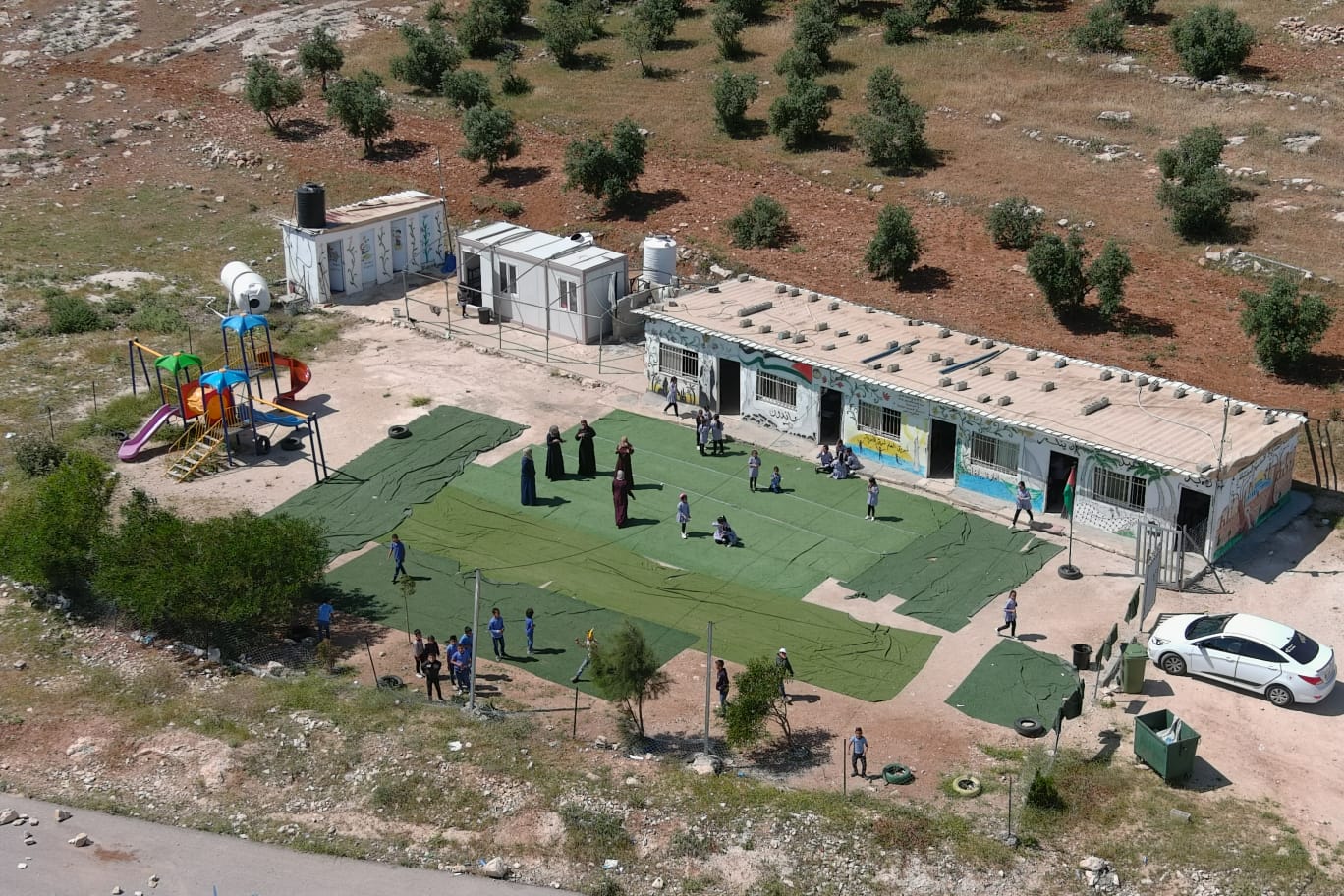 Following our petition, Civil Administration forces tore down an illegal Palestinian school, built in the Herodion Nature Reserve and Heritage Site in Gush Etzion.
63 days after the Jerusalem District Court ordered to seal off and demolish the illegal structure, and despite UN efforts to delay law enforcement, the school was taken down.
This school is only one out of more than 100 illegal school buildings that were built in Judea and Samaria, as part of the Palestinian Authority's plan to take over Area C and the open spaces.
Yesterday morning's enforcement is the first step in restoring law and order to the area, and it is certainly not the last: now, we need to restore the site and deal with the hundreds of similar cases of illegal takeovers of lands and nature reserves in this area and beyond.
Related Posts
Illegal schools
ג' שבט התשפ"ב
-
05 January 2022
Switzerland is a supposedly neutral country that doesn't take sides in any conflict and remained (or at least claimed to be) neutral during both world wars. Well, it turns out that the "conflict" in Judea and Samaria can tilt even the most neutral forces. A few weeks ago, we sent a letter to the Swiss […]
Illegal schools
ו' חשון התשפ"ב
-
12 October 2021
In early September, there was a special celebration in the village of Kisan in eastern Gush Etzion in honor of the opening of a new school. But, as we told you before, the school was built without permits by the Palestinian Authority. The construction period was short, and lasted just over a year. As soon […]