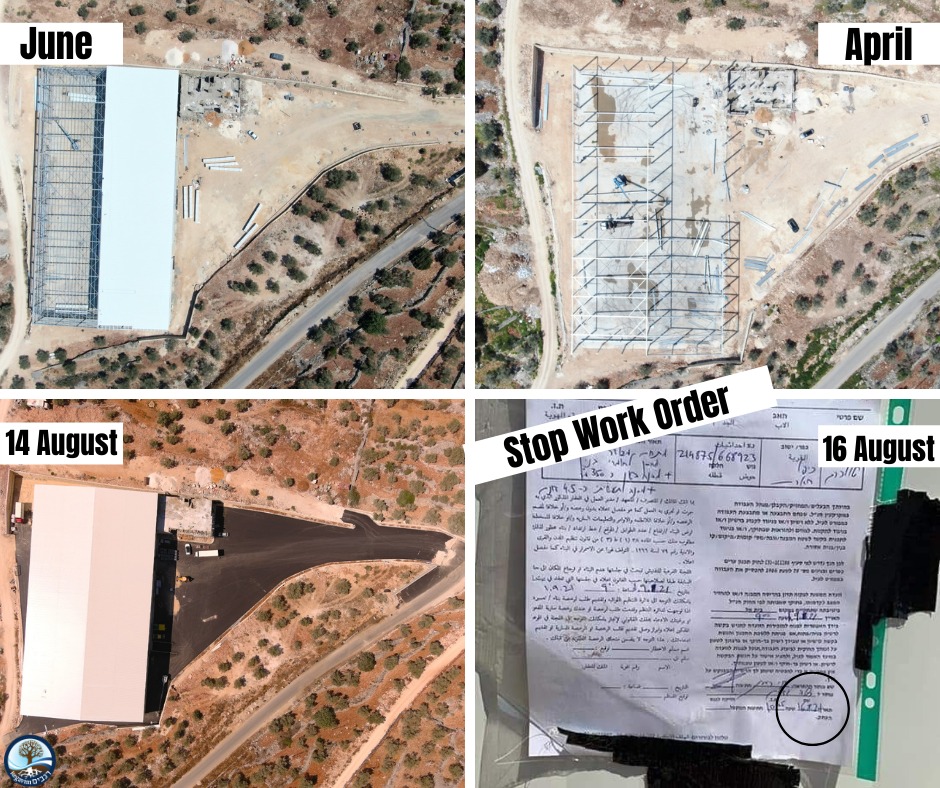 In June, we told our followers on social media about a massive industrial structure that was built illegally next to the village of Kifl Haris in central Samaria. The structure poses a safety threat to drivers on Route 5, the highway that connects the Jordan Valley to Israel's center and Gush Dan.
We approached the Civil Administration twice to urgently demand enforcement steps against the structure and its builders. As you probably guessed, on both occasions we received the classic response: enforcement would be carried out "in accordance with established enforcement priorities".
However, the criminals weren't interested in the CA's "enforcement priorities" and finished the construction within six months. The industrial structure sprawls over 4.5 dunams (!), and has been hooked up to electricity. The whole area around it was paved with asphalt, and more surrounding structures are under construction.
Last week, we came to check out the situation on the ground and found that Civil Administration officials had hung up Stop Work Orders on the structure. Right after construction was completed!
We have a request for the Civil Administration and Defense Minister Benny Gantz: explain what on earth you were thinking! Why put up Stop Work Orders on a structure where work has already finished?!
Regavim is considering its next steps. We can't be sure that the CA will enforce anything, so we may have to file a petition with the Courts. Maybe then the "enforcement authorities" would be forced to awaken from their slumber.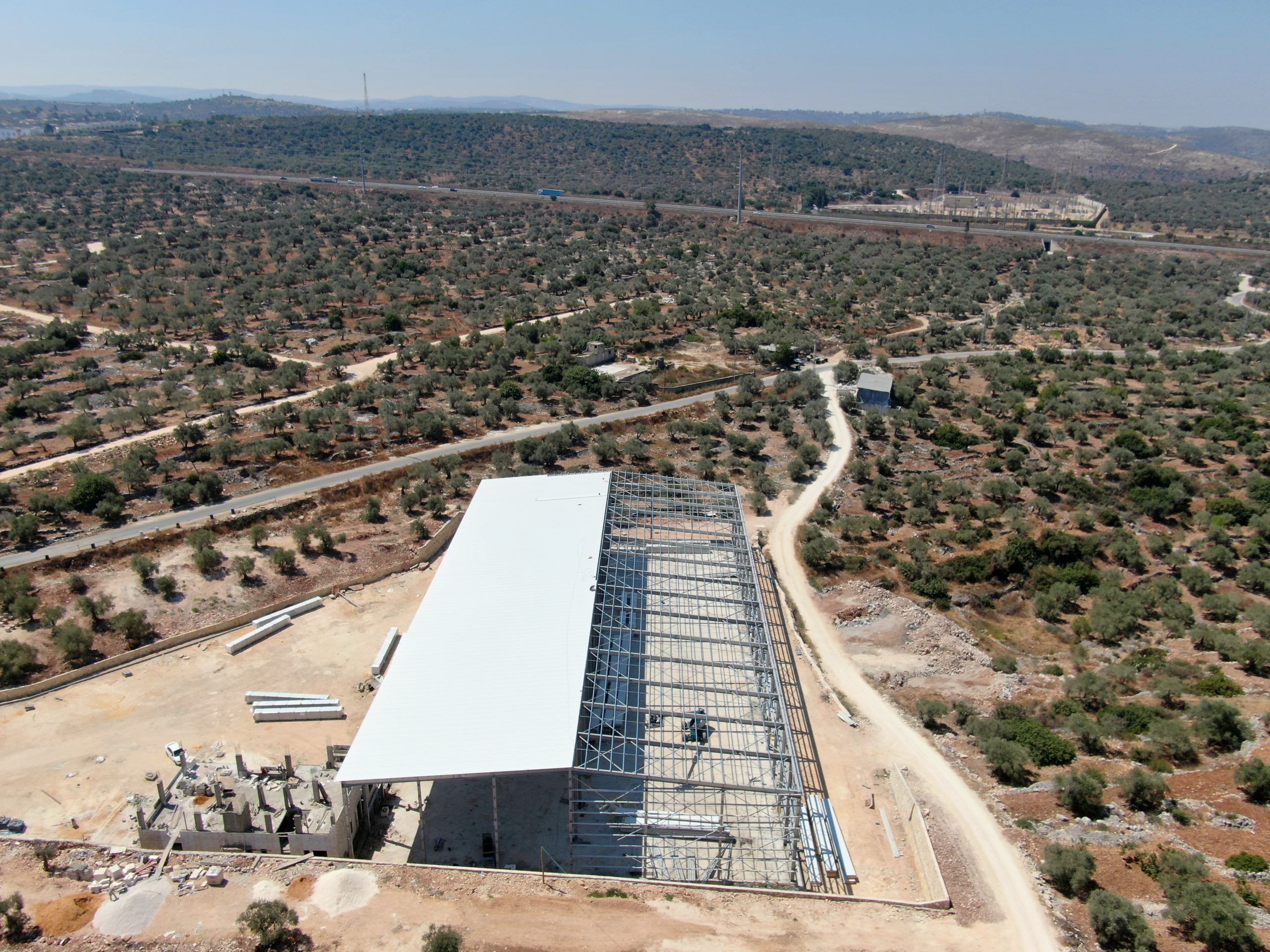 Related Posts
Battle for Area C
י"א אלול התשפ"ג
-
28 August 2023
Under a newly adopted law, the "reasonableness doctrine," created by former Chief Justice Aharon Barak as a means of vastly expanding the power of Israel's High Court to overrule policy choices made by officials, has been curtailed. In what may come as a surprise to critics of the move in Israel and abroad, the sky has not fallen, […]
Battle for Area C
כ"ז אב התשפ"ג
-
14 August 2023
After months of unanswered complaints and correspondence, Regavim has taken its battle against an illegal events venue up a notch: A new petition filed jointly with the Gush Etzion Regional Council demands immediate enforcement. "The Palestinians are partying at our expense." A new petition to the Jerusalem District Court demands the immediate demolition of an […]